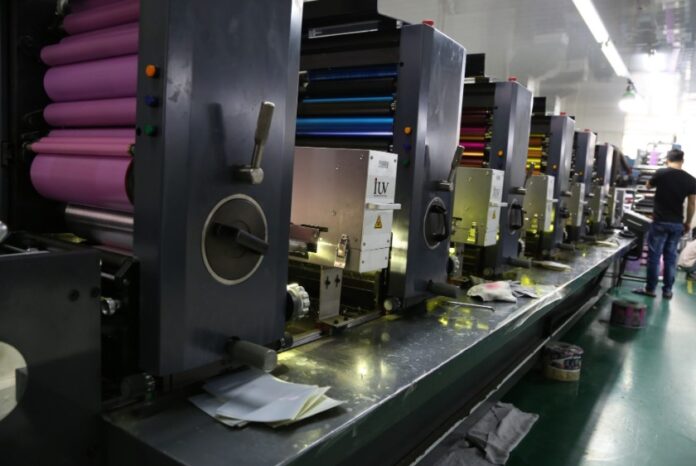 Are you looking to print some documents but unable to figure out the best method?
When looking for printing services, knowing the basics will help you find the exemplary service for your needs is essential. Digital vs offset printing sounds like a technical language from the future, but it's actually effortless to understand. Both types of printing try to accomplish the same thing: getting your document ready to be distributed.
These printing methods offer different benefits, and knowing the pros and cons of each method allows you to choose the best one. This guide will teach you the differences between digital vs offset printing. Read on to learn more!
What's the Difference?
Digital printing is a newer technology that uses lasers and inkjet printers to print your documents. This printing method is often faster and more accurate than offset printing.
Offset printing is a more traditional process where the image is first transferred onto a negative and then onto the printing plate. This printing method is often used for large print jobs, as it is more efficient for printing large quantities of documents.
Digital vs Offset Printing: Pros and Cons
Digital printing is a direct-to-plate printing process, meaning that the image is transferred directly from the computer onto the printing plate. This process is faster and more cost-effective for shorter runs. However, it is not recommended for projects that require high-quality printing, such as photo books or fine art prints.
Offset printing is a printing process where the artwork is transferred to a plate which is then used to print the image on a medium. This process is more expensive and time-consuming but generally produces better-quality prints. Offset printing may be the better option if you are looking for a high-quality finished product.
When To Use Digital vs Offset Printing
Whether you should use digital or offset printing depends on various criteria. Some important considerations include project budget, quantity, turnaround time, and whether you need bleed or Pantone colors.
Digital printing has a brief turnaround time than offset printing, but it still depends on how much you are willing to spend. The use of digital printing, which can only produce close color matches, is not an option if precise Pantone colors are required.
Which Is More Economical?
If you need fewer than 500 copies quickly, digital printing is your best bet, while offset printing is the way to go if you need more than 500 copies on a longer timeline.
While digital printing has a higher unit cost than offset, there are no initial setup costs associated with digital printing. As a result, digital printing is the way to go if you only need a handful of copies. Offset printing is cheaper when producing massive runs.
To better understand printing prices, you can visit gopcgnow.com and check out their services.
Choose the Right Printing Method for Your Project
With so many different printing options, it can seem like a scary task to figure out which one you want to go with. But by considering this information on digital vs offset printing, you can make the right decision for you and your business.
While the cost of digital printing is lower than offset printing, the quality may not be comparable. The quantity of prints, the desired output format and quality, and your own preferences should all factor into your choice.
Did you find this post valuable? If yes, read on to check out more of our blogs for more helpful content!