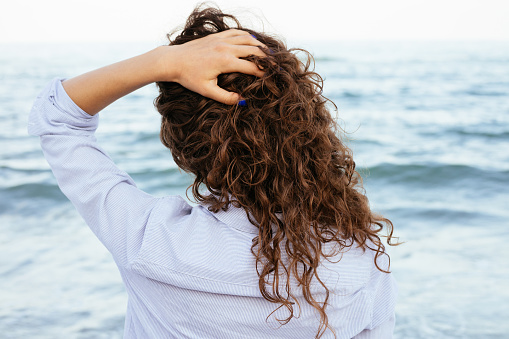 Not all shampoos are created equal.
Some work much better for certain hair types than they do for others. Those with oily hair should not be using the same shampoo as someone with dry hair.
Knowing the type of your hair is always the most crucial factor to consider. Once you have done that, choosing a shampoo becomes quite simple.
Not only will you always have clean, vibrant hair but also healthier hair in general.
Taking care of your hair starts with finding the right products, including shampoo. Here is how to find the best shampoo for your hair type.
How to Choose the Best Shampoo for Your Hair
Shampoo is what you use on your hair the most. So, it is a very important part of how your mane turns out. If you choose the wrong shampoo, your hair can look dull and lifeless.
So, before you go shopping for shampoo, you should learn more about your hair and scalp. Then you can decide what kind of shampoo will work best for you.
It Begins With Your Scalp
For your shampoo to clean you well, it should first meet the needs of your scalp. The roots of your hair are deep in your scalp. So if you want healthy hair that shines, you should take care of your scalp.
For example, if your scalp is dry, your hair is likely to look dull, lifeless, and full of dry skin flakes. These are some things no one wants. Or, if your scalp is oily, your hair won't have much body or life.
If your scalp is dry, itchy, or oily, choosing the right shampoo can be your first line of defense. So, the first step in choosing the best shampoo for your hair is to figure out what kind of scalp you have.
For a Normal and Regular Scalp
If your sebaceous glands make the right amount of oil, you are one of the lucky few with a normal scalp. A normal scalp doesn't usually have dandruff, too much dryness, or oil buildup.
So you shouldn't worry too much. A shampoo with a well-balanced mix of cleansers and conditioners will help keep your hair looking its best.
For a Dry, Flaky, and Itchy Scalp
If your scalp is dry, flaky, and itchy, choosing the wrong shampoo will only make things worse. When choosing a shampoo for a dry scalp, keep these things in mind.
To keep your scalp moist, choose products that are gentle. Also, choose shampoos that help hydrate and moisturize your hair.
If your scalp is dry, you can try shampoos with tea tree oil or menthol to help it keep moisture and feel better.
Don't use shampoos that make your hair thicker, stronger, or more powerful. They tend to make your scalp even drier. And, avoid shampoos with sulfates because they can dry out your scalp and hair.
For a Greasy, Oily Scalp
If you wash your hair every day with different kinds of shampoo and your scalp still feels too oily or greasy, it may be time to stop right away.
Keep in mind that washing your hair too much can dry it out, which can make your scalp make more oil. So, try not washing your hair for a day or two to see how it works for you.
To get rid of the extra oil, buy shampoos that say balancing, strengthening, or volumizing. If your hair is curly or frizzy, you should stay away from shampoos that moisturize or hydrate.
Formulations that don't moisturize and are made to get rid of extra oil work best for oily scalps.
You can also use a clarifying shampoo every so often to clean your hair. But don't use it too much or your scalp could get dry or irritated.
Also, don't let hair conditioner get to your greasy head. Use it only from the middle of your hair to the ends.
Choosing a Shampoo for Your Hair Type
Now that you know how to take care of your scalp, you should think about what your hair needs when choosing a shampoo.
There are many types of shampoo available in a shampoo shop, each one made for a certain type of hair and its specific needs.
For Thick, Curly Hair
Curly hair is usually on the dry side and is easy to tangle. Shampoos that hydrate and moisturize your hair will make it smoother and give it more shine.
You can also try cleansing conditioners. It has a very mild detergent to clean your hair and a lot of moisturizing ingredients.
For Fine, Dull and Limp Hair
Shampoos that add volume are a great choice for people with limp, dull, or fine hair. The formula will give hair more volume without making it feel heavy.
A volumizing shampoo that is gentle and not creamy will give your hair more body. But it will not make it feel heavy. To add volume, look for things like hydrolyzed wheat protein and PG-propyl silanetriol.
Stay away from products that contain silicone.
For Weak and Fragile Hair
If your hair is fragile or weak and you have problems with hair loss, a gentle shampoo that rebuilds, nourishes, and stimulates your hair will help strengthen it.
For Hair with Dandruff
Dandruff is something that both men and women worry about. Even though it's normal for your hair to flake a little in the dry winter months, you can get rid of it with anti-dandruff shampoos.
But if you have dandruff that keeps coming back, you should see a dermatologist. Your dermatologist can figure out what's causing your dandruff and give you advice on how to treat it.
Start Using a Shampoo for Your Hair Type Today
If you want to find the best shampoo for your hair type, you should consult with a professional hairstylist. They can help you understand your hair type and what kind of shampoo will work best for it.
Once you find the right shampoo, be sure to use it regularly to keep your hair healthy and looking its best.
Are you searching for other beauty tips for your skin and hair care? Check out our blog often for beauty and style advice.