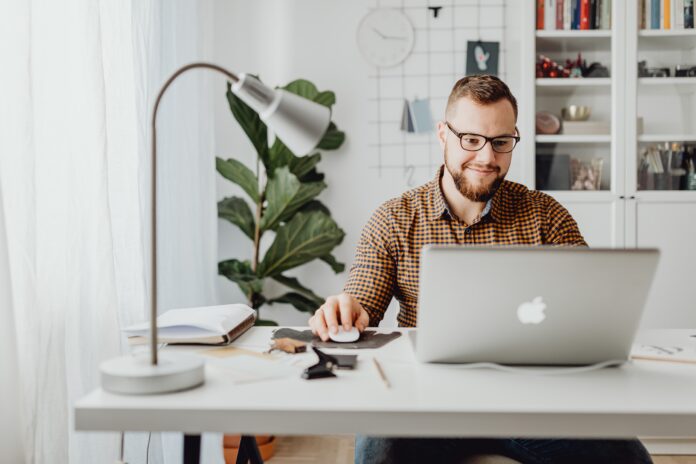 Marketing automation is a crucial tool for businesses, regardless of their size. It eliminates the burden of repetitive tasks, freeing up teams to concentrate on analyzing the most significant data.
For example, imagine you want to nudge app users who opened an email a week ago (to reduce customer churn). Tracking these users would take a Customer Success agent hours without marketing automation.
Automated Emails
Email marketing automation is a crucial tool to use when creating your outbound strategy. You can send automated emails based on critical points in your subscriber's journey, such as reminding them about abandoned carts or requesting feedback. These campaigns help you increase your revenue by increasing the likelihood that a customer will continue to engage with your business and buy more products.
Automating your workflows also means you don't need a massive sales team making cold calls with poor ROI or additional admin teams spending hours ensuring emails are sent out regularly. This is because your email automation will ensure the right message is sent to the right person at the right time.
With the rise of millennials, it's more important than ever to be specific, targeted, and personalized in your email responses. Recent stats show that your audience wants a one-to-one relationship with you rather than blanket marketing messages that can make them feel like a number.
Automation allows you to deliver those personal responses that strengthen your relationship with your audience. It can be used to add a welcome email after someone becomes an email subscriber, automatically nudge app users who have not engaged in a week with exclusive offers, or trigger a re-engagement campaign for subscribers that have churned. This will increase your customer lifetime value and give you a solid foundation to grow on.
Tracking
Using marketing automation platforms allows your team to focus on bigger-picture goals and nurture leads with potential for conversion. It gives your world-class marketers more time to expand their reach and bring in new customers and revenue.
Automated tracking lets you see when a prospect opens an email, visits your website, or reads a blog post. This is useful for data-driven decisions like determining the best times of day to send emails, analyzing email open rates, and gauging interest in particular topics and products.
This data can also help support sales and lead nurturing efforts, allowing your team to tailor their approach to the individual prospect or customer. This makes your prospects and customers feel more valued and create an exceptional experience, boosting ROI.
Marketing automation tools can also automate reporting to get the needed numbers without combing through spreadsheets and data. This massive time-saver removes the risk of human error skewing important data.
Research the options on software review websites to implement a marketing automation strategy for your business. Make sure you choose a tool compatible with your existing CRM system, has a good track record, and offers the features you need to maximize your ROI.
Automation of Lead Nurturing
Marketing automation enables marketers to automate follow-ups, and nurture leads using the right content for their specific needs. It also helps ensure the right message is delivered at the right time. This frees up time for the team to focus on other tasks, boosting overall productivity and improving ROI.
Depending on your business model, this may include sending emails, SMS, voice messages, and web push notifications. Your automated programs can send personalized messages through your customers' channels most frequently, giving you a huge competitive advantage over those who don't.
Every prospect takes their path to becoming a client, so your lead nurturing strategy must be flexible and varied. For example, a contact researching personalization solutions might receive high-level thought leadership content without registration, followed by a case study featuring an industry they're interested in. If the person fills out a form, that information will be used to move them into a program that warms them up further.
This type of lead nurturing will help you qualify leads on the marketing side before they reach sales. A good marketing automation platform will automatically route qualified leads to the appropriate sales rep based on the information collected so that you can close deals more quickly. This is especially useful for companies with complex sales processes.
Reporting
Getting the most out of marketing automation requires that your team put a good plan in place. That plan includes a clear definition of what your goals are and how you'll use marketing automation to achieve them. It also includes a system for measuring and analyzing your results so you can optimize your campaigns to boost ROI.
Marketing automation allows you to personalize your content for each customer. This makes for a better experience for your audience and helps you build a strong connection with them. As marketing strategies become increasingly omnichannel, this is an important feature for any business that wants to compete in today's marketplace.
Another key benefit of marketing automation is that it helps bridge the gap between sales and marketing. It allows you to automate the delivery of qualified leads to sales and provide real-time analytics on conversions. In addition, it lets you create triggered emails and modify content based on where a customer is in the marketing funnel.
The best part about marketing automation is that it scales. It works just as well with a few hundred leads and customers as it does for thousands of them. Ensure you invest the necessary time and workforce resources into properly setting up your automation software, which will pay dividends in the long run.