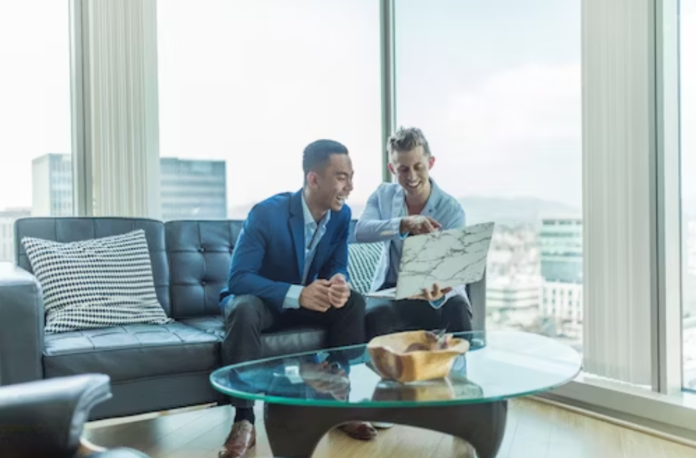 Real estate agents use different methods to generate leads, but establishing an effective lead-nurturing process is key. This helps them guide leads through the buyer journey and ensures they remain top-of-mind for their prospects. Using automated SMS marketing works great for real estate, as it allows you to respond to customer queries instantly.
Grow Your Business
Generating real estate leads is one of the most crucial steps to growing your business. Not only does it increase the number of potential clients, but it also provides a snowball effect through referrals and increased brand awareness. Unlike traditional cold calling or emailing, lead generation is a permission-based marketing process allowing you to capture leads warmly. Typically, anyone who opts in to receive your information has already expressed an interest in buying or selling a home, which means they are a qualified lead. Lead generation can be done in various ways, but one of the most effective is to leverage social media. Using Facebook ads, you can target specific audiences and create custom forms that will pre-fill with the user's contact information, allowing them to submit their form easily.
Another great strategy is to target investors, who are a good source of real estate buyers and sellers. By targeting this audience, you can create educational content to help them get the most out of their investment and nurture them to become long-term clients. Whether you're focusing on new buyers, sellers, or investors, using software for real estate lead generation is a great way to streamline your business and increase your profitability.
Automate Your Marketing
Real estate agents need help finding the right clients, so they must use all the tools in their arsenal. They can rely on digital marketing to attract potential buyers and sellers. Digital marketing includes social media, search engine optimization (SEO), and lead generation services. However, it can be challenging for real estate professionals to keep up with the latest marketing trends and technology, which evolve faster than they can adapt.
One of the best ways to generate leads is by using retargeting ads. This strategy allows you to target people who have visited your website but have not taken action. It can be used on various platforms, including Facebook, Instagram, and Google. This method can help you increase your conversion rate by up to 9%.
Another way to generate leads is by leveraging your existing database. You can do this by sending emails with a referral program or writing a newsletter explaining your services. You can also encourage your existing customers to share your content on social media.
Another great way to generate leads is by targeting prospective buyers and sellers on Google. Real estate agents can create local community pages, host events, and sponsor local organizations. They can also target people who have searched for homes in their area by creating Google Ads with their contact information. These Google ads include Lead Gen Forms, mobile-optimized ads that capture leads without directing them to external landing pages.
Track Your Leads
There are a variety of real estate lead-generation strategies that can help you attract new clients. Some agents use email newsletters, while others host open houses to meet potential buyers. Others rely on referrals from past clients or cold calling to generate leads. However, these methods can be expensive and take time to produce results. A better way to generate and nurture real estate leads is through online marketing. Many people are searching for homes and realtors on the internet day in and day out, which means they have a high level of intent to buy or sell. Online marketing is much less expensive than traditional marketing methods like sending postcards or attending events. Real estate leads are also easy to track with the right software. For example, Fivestreet is an email and text messaging marketing platform that allows you to build relationships with your leads and automate workflows.
Boost Your Sales
Whether you're an experienced realtor with a growing real estate business or a newcomer looking to get started, you can't underestimate the value of quality leads. The right strategy can help you connect with people looking for property and grow your business by increasing sales and profits.
Cold calling is a time-honored but effective way to generate real estate leads. And using a tool that allows you to automate the process and manage your calls efficiently, such as a real estate predictive analytics app, can save you time and hassle while providing high-quality leads. Another great source of real estate leads is FSBOs and investor properties. Identifying and nurturing these leads until they are ready to sell is important, as it will help you grow your business. This requires much personalization and patience but can yield significant results over time. Having your real estate business listed in community publications can also be a valuable tool for lead generation. It can establish you as a trusted expert, project legitimacy, and give you much-needed exposure. In addition to this, you can also try other ways of establishing a local presence, like sponsoring community events and hosting an open house.