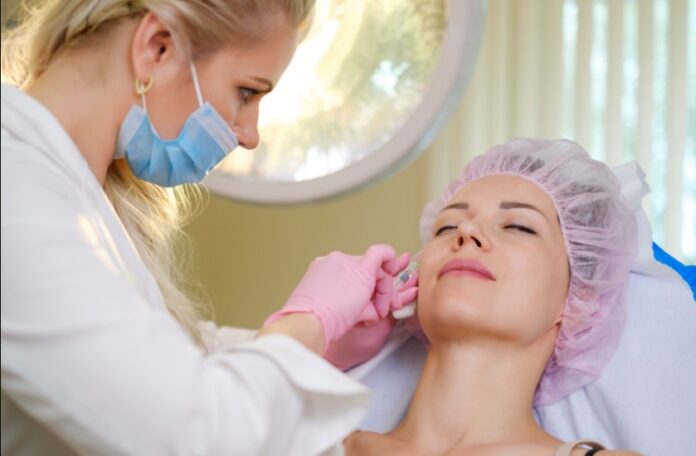 When you look in the mirror, are you unhappy with the way you appear? Have the years taken their toll and you're noticing that your facial features are looking saggy?
Sadly, some people think a facelift is a ridiculous idea and no one would ever suggest it to you. Perhaps you feel a facelift is an extravagant and unnecessary surgery for someone your age.
For those of you who are interested, the only question is the cost. Surgery is both pricey and very painful. Is it worth it? Keep reading to find out how much facelifts cost and make your decision.
What is A Facelift
A facelift, also known as a rhytidectomy, is a surgical procedure to improve the appearance of the face, by tightening the skin and underlying tissues. It can also remove or reduce wrinkles, sagging skin, and jowls.
The procedure can involve a number of different techniques, but the goal is always to create a more youthful appearance. Facelifts can be performed on both men and women of any age, but are most commonly performed on people over the age of 40.
Factors That Affect the Facelifts Cost
A facelift can cost anywhere from a few thousand dollars to over twenty thousand dollars. There are a number of different factors that can affect the facelifts cost, and it is important to consider all of these when trying to determine how much the procedure will cost.
The cost of a facelift depends on the surgeon's experience and the amount of work that needs to be done. Generally, the more experienced the surgeon, the more expensive the facelift will be. Moreover, a larger area will require more time and effort to treat and will therefore be more expensive.
The facelift cost also depends on the type of facelift that is being performed. A traditional facelift is typically more expensive than a minimally invasive facelift.
The location of the facelift clinic also matters. A surgery performed in a major city will typically be more expensive than one performed in a smaller town.
In general, patients can expect to pay anywhere from $5,000 to $15,000 for a facelift, though it is not uncommon for prices to be even higher. Certain factors, such as the type of anesthesia used and the length of the procedure, can also affect the overall cost.
Financing Options for a Facelift
There are several financing options available to help with the cost of a facelift. Some surgeons offer financing plans, and there are a few companies that offer personal or medical loans for cosmetic procedures. Be sure to shop around and compare rates.
Credit cards can also be used to finance a facelift, but it is important to be aware of the interest rates and fees associated with using a credit card for this purpose.
Additionally, some insurance companies may cover part of the cost of a facelift, but it is typically considered a cosmetic procedure and is not covered by most insurance plans. They will cover facelift surgery if it is deemed medically necessary. This means that the surgery is performed to correct a functional problem, such as drooping eyelids or a chin that is out of proportion with the rest of the face.
Don't let the cost of a facelift deter you from achieving your desired results. There are many financing options available to make this surgery more affordable. Talk to your facial plastic surgeon about your options and find a plan that works best for you.
The Risks of a Cheap Facelift
A cheap facelift may seem like a good way to save money, but it could end up costing you more in the long run. The risks of a cheap facelift include infection, scarring, and nerve damage. You may also end up with an unnatural-looking result.
Getting a facelift is a big decision and you want to make sure you're doing it for the right reasons. It's important to consult with a board-certified plastic surgeon to discuss your goals and expectations, as well as the risks and potential complications.
The Facelift Guide
To ensure you receive the best possible facelift surgery, be sure to look for a highly qualified and experienced surgeon. Make sure the surgeon is certified by the American Board of Facial Plastic and Reconstructive Surgery.
The surgeon should have a good reputation and be able to provide before-and-after photos of previous patients. Ensure to have a clear understanding of what the surgery will entail and what your expectations should be.
Once you found the right surgeon, you now need to prepare yourself for the operation. It is important to quit smoking and to avoid taking blood-thinning medications for two weeks before the surgery. It is also helpful to have a friend or family member stay with the patient for the first few days after the surgery.
Recovery Process
Most people report excellent results from their facelift surgery and are very happy with their decision to have the procedure. Recovery times vary from individual to individual but are typically pretty short.
Most people take about two weeks before feeling comfortable enough to return to their normal activities. During this time, patients will experience swelling and bruising around the incision site.
It is important to keep the head elevated during the recovery process to minimize swelling. It is also essential to follow the surgeon's instructions for care after the surgery, which may include washing the face with a special cleanser and wearing a compression garment.
Start Your Beautiful Journey
Facelifts cost varies depending on the country in which it is performed, the extent of the surgery, and the doctor performing the surgery. However, the costs associated with a facelift are often worth it for patients who are seeking to improve their appearance and regain a more youthful appearance.
If you are considering a facelift, be sure to consult with a board-certified plastic surgeon to discuss your goals and get a comprehensive estimate of the costs involved.
So what are you waiting for? Start your road to confidence now!
For more interesting articles under the sun, visit our blog!