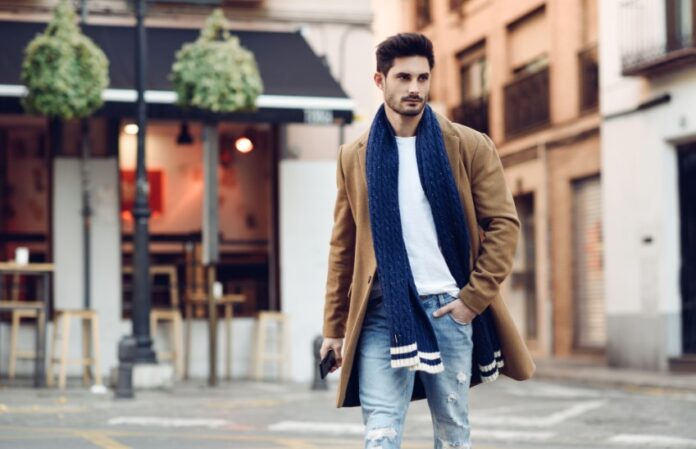 Are you a guy who understands all the styles of clothing out there? If not, you might be lacking when entering a clothing stall. Other guys might think you're uneducated, and they won't take you seriously.
Put an end to that by understanding what the latest fashion trends are.
Want to know how to be fashionable? That's what we're here for. Here are 4 tips for stylish men that might be on their minds when trying to get into fashion.
1. Clothe for Your Body Type
If you're carrying a few extra pounds, avoid skinny cuts and clingy fabrics. Opt for looser styles in darker colors, which will help you look slim and elegant.
If you're on the taller side, make sure your clothes fit well and don't look like they're swimming on you. Avoid baggy styles, and go for tailored pieces that will show off your physique.
If you have a muscular build, you can pretty much wear whatever you want. However, it's important to avoid clothes that are too tight, as they can make you look uncomfortable or even ridiculous.
2. Find the Right Colors for You
Consider your skin tone and what colors look best on you. If you have a warm skin tone, opt for warm colors like red, orange, and yellow men's clothes. If you have a cool skin tone, stick to cooler colors like blue, green, and purple.
Think about the colors that are currently in style and see if any of them appeal to you. If you find a color that you like, don't be afraid to experiment with it.
3. Incorporate Trends
It is important to keep up with the latest trends. However, it is also important to remember that not all trends are flattering or practical for everyone. Here are tips for men who want to be fashion-forward:
Do Your Research
Keep up with fashion magazines and blogs to see what the latest trends are. Also, take note of what celebrities and style icons are wearing. You can also check the men's subscription box reviews online for the latest fashion trends for men.
Be Selective
Just because something is trendy doesn't mean you have to wear it. Choose trends that you feel comfortable in and that suit your personal style when buying clothes.
Accessorize
One way to instantly update your look is to add a few well-chosen accessories. A trendy watch, belt, or pair of shoes can make a big difference.
4. Be Confident
The most important thing is to wear whatever makes you feel confident and comfortable. If you feel good in what you're wearing, you'll look good, no matter what the latest trends are. Nothing is sexier than being confident in your own skin.
Learn How to Be Fashionable Starting Today
There is no one-size-fits-all answer to the question of how to be fashionable, but there are some general tips that can help any man look his best. It is important to know what styles and colors look good on you and which ones to avoid.
Don't be afraid to experiment with your look. Accessorize to add a personal touch. By following these tips, you can be sure to always look your best.
So, what are you waiting for? Get up and find the perfect fashion statement for yourself today!
Did you find this article helpful? Check out the rest of our blogs!