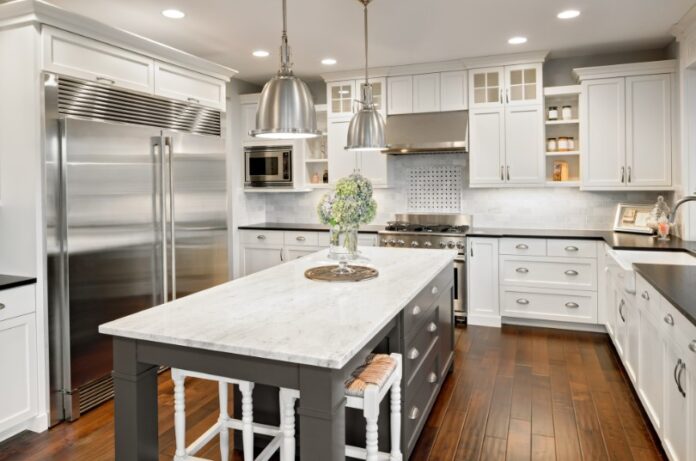 The focal point of your kitchen, where you create meals, host guests, and spend quality time with your family, is your countertop. With so many alternatives on the market, selecting the ideal countertop material can be challenging.
You may choose the ideal material for your kitchen by taking into account your requirements. You can also consider your financial constraints and aesthetic preferences.
We'll provide you advice in this post on how to select the countertop material. It will not only satisfy your needs but will also increase the worth of your house. Read on!
Consider Your Lifestyle and Needs
Do you have the time and resources to maintain a high-maintenance countertop material? Or are you a busy person who needs a low-maintenance countertop material? Do you have children or dogs that could easily harm the countertop?
Consider low-maintenance types of countertops if you have a hectic schedule. These materials require little maintenance and are long-lasting and stain-resistant.
On the other hand, if you have children or pets, you might want to think about using a material that is scratch-resistant, such solid surface or quartz.
Consider Your Budget
Countertop materials range in price from inexpensive to luxurious. It's crucial to account for installation expenses as well. Some materials are also more expensive to install.
Budget-friendly solutions like laminate or tile may also be worth considering if you're on a tight budget. These products are available in a variety of hues and designs and are simple to install and maintain.
Consider high-end choices like marble or quartzite if your budget is more flexible. Despite costing more, these materials give your kitchen a more opulent appearance.
Consider the Aesthetics
Additionally, your kitchen countertop should complement the design of your kitchen. It should harmonize with your kitchen's overall design, color scheme, and cabinetry style. Some materials have a great variety of colors and designs. Meanwhile, others have a smaller selection.
Consider marble or granite if you want a timeless, traditional look. These materials offer a timeless, natural stone appearance.
Quartz or solid surface might be a good option if you like a more contemporary look. These materials can imitate the appearance of natural stone and are available in a variety of hues and patterns.
Consult With Remodeling Experts
A challenging issue is deciding which countertop material is appropriate for your kitchen. Expert advice on kitchen remodeling is crucial. Depending on your requirements and aesthetic preferences, they can offer you insightful advice.
You can get installation assistance from kitchen remodeling experts. In order to ensure that the countertop remodel is done correctly, specialist knowledge and tools are needed. A countertop's longevity can be ensured by following their advice on how to maintain and care for it.
Choose the Perfect Countertop Material for Your Kitchen Today!
Evaluate your financial and aesthetic preferences when deciding on the material for your kitchen. You can increase the value of your house and make a room that works for you every day by choosing the correct countertop material.
If you lead a hectic lifestyle, don't forget to talk with renovation specialists. Take into account low-maintenance materials. By keeping these pointers in mind, you can choose the ideal countertop material for your kitchen. You can also take pleasure in a lovely and useful area for years to come.
Visit our page right now if you're interested in learning more!