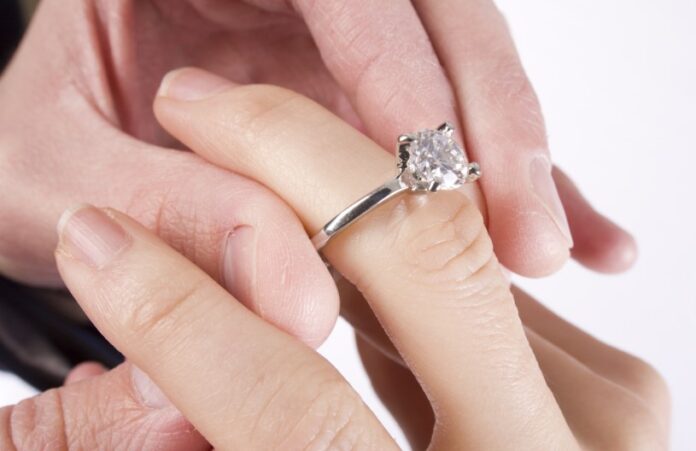 Are you looking for a ring for your special someone this year?
In order to make sure that your ring expresses your love for each other, be sure to choose a ring that accurately reflects the bond you two share. If so, then you should look at the jewelry trends of this year so that you can shop confidently.
See below for some of the latest trends that you should look out for.
1. Pavé Engagement Ring
Their delicate yet modern look is the perfect way to make a statement. They feature multiple small diamonds set closely together on a band, which is usually made of gold or platinum. This design creates a beautiful, stackable look with an overall sparkle effect.
Its affordability means you don't have to break the bank, yet you can still have a gorgeous ring with a timeless look. It's a great way to add a personal touch to your special day with a modern and classic ring.
2. Milgrain Engagement Ring
This year, the milgrain engagement ring is one of the top trends couples should watch out for. Milgrain is a decorative detail that features small metal beads arranged in a pattern intended to create a more ornate look for the ring.
The milgrain pattern also creates an eye-catching contrast with a diamond centerpiece, creating a quilted or lace-like effect. Additionally, milgrain details can cover the entirety of the ring's band or just the edges, creating incredibly unique looks.
3. Halo Engagement ring
The halo engagement ring is a setting that features a large round center diamond surrounded by a band of smaller diamonds. This style gives the diamond center a bigger, brighter look while offering a more affordable price tag.
Popular halo styles center on delicate, vintage-inspired pieces featuring intricate detailing and pavé-set totaling anywhere from 30 to 100 individual stones set around the diamond center. This year, the best engagement ring stake on fresh, modern vibes in a mix of white gold, yellow gold, rose gold, and natural-color diamond options.
4. Three-Stone Engagement ring
This style of ring is the perfect way to symbolize a couple's love story, durability, and past, present, and future, with the three stones representing each aspect of their relationship. Its timeless beauty is sure to be popular in 2020.
Three-Stone engagement rings feature either three diamonds or a combination of diamonds and colored gemstones. The center stone is usually the largest and one of the best stones for engagement rings. But for these rings, the other two stones are equally as important in showcasing the couple's love.
5. Vintage Engagement Ring
Vintage engagement rings have been popular for many years, and the trend is continuing this year. These rings offer a classic and timeless style that makes them an excellent choice for those seeking to make a bold statement.
Vintage engagement rings typically feature unique designs and craftsmanship, with designs inspired by new jewelry and various other historical influences. These rings often feature different diamond shapes and sizes, from brilliant-cut and cushion-cut to oval and marquise.
Explore Kinds of Jewelry Trends
Engagement rings are a timelessly romantic way to show you care. This year, look out for unique and unforgettable jewelry trends such as gemstone accents, new gold colors, and special designs.
Whether you're looking for something vintage or modern, these trends ensure you'll find the perfect ring to show your love. Make sure to book an appointment with a jewelry specialist to explore the latest trends and find the perfect ring.
Did you find this article helpful? Check out the rest of our blog for more!