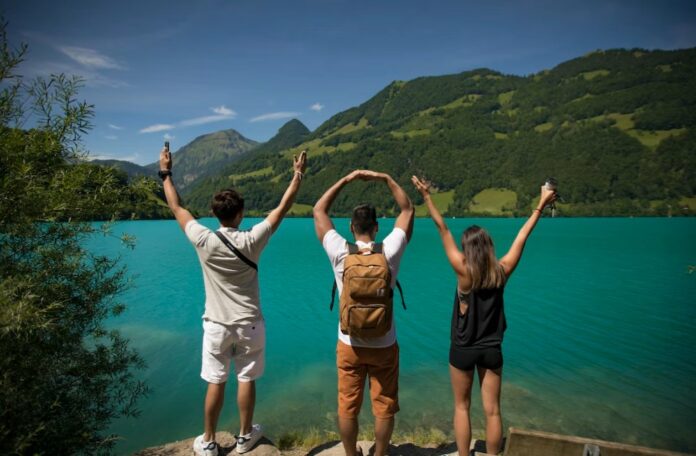 Unless you're one of the lucky few organizing a getaway with an unlimited budget, planning a vacation can be tricky. How do you make sure you stay within your limits while still enjoying yourself? By creating a vacation budget and sticking to it!
How Much Can You Afford to Spend?
This question is highly important to ask yourself before you start planning your trip. A number of factors will impact how much you can afford to spend, including your income, the size of your vacation party, and where you want to go.
If you are on a restricted budget, there are still ways to enjoy a wonderful vacation.

One option is to look for discounts and deals. For example, many travel websites offer package deals that can save you money on airfare, hotels, and car rentals. Another option is to choose a relatively inexpensive destination. For example, camping or visiting national parks can be a great way to see beautiful scenery without breaking the bank.
No matter your budget, there are plenty of options for enjoying a great vacation. With a little planning and research, you can find a way to have the trip of a lifetime without blowing your budget.
Set A Budget For Each Category
A vacation can be a wonderful way to rejuvenate, but it can also be a major drain on your finances. Therefore, to avoid overspending, it is important to set a budget for each category of expenses. Airfare, no matter where you are flying to, is often the most expensive part of a trip, so comparing prices and looking for deals is important. Lodging costs can also add up, but there are plenty of ways to save money, such as booking an Airbnb or staying in a hostel. When it comes to food, we all have different preferences, but it is possible to find reasonable restaurants that fit your budget.

Finally, activities can also vary widely in price, so it is helpful to research ahead of time and plan accordingly. By spending time to budget for each category of expenses, you can ensure that your vacation doesn't break the bank.
Make A Plan
Having a plan is always wise. That way, you will know exactly where you are going and what you want to do when you get there.

It is especially important to have a plan when you are going on a trip, even if it is a rough plan. Whether you are going on a vacation or a business trip, you should always have an idea of what you want to do, see, and eat when you arrive at your destination. That way, you can make the most of your time and see and do everything that you want to. For example, you can find great
Indian restaurant Clifton
recommendations online if you are visiting England. With a little bit of planning and knowledge, you can find ways to save money without sacrificing the fun of your vacation. By following the above tips, you can be sure to stick to your budget and have a great time.