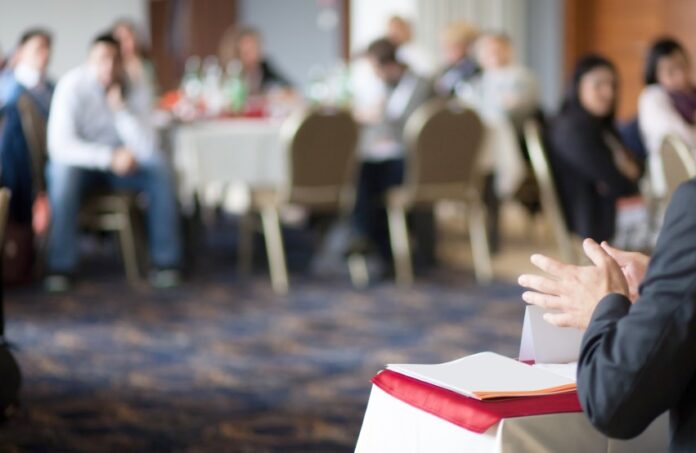 If you're looking to boost morale in the office or want extra incentives for your team members, a corporate event is always a fantastic choice. Activities like corporate team building can improve engagement.
To create an event your employees will never forget, you must plan. But if you don't have the right idea, it can be challenging.
Fortunately, we've got the basics down. Read everything you need to know about hosting a successful corporate event.
Set Clear Event Objectives
Define clear and measurable goals for what you want to achieve from the event. Ask yourself what the event's purpose is, who will be attending, and your desired outcomes.
Once you have the answers to these questions, you can create an event timeline with goals and set up a budget to help keep you on track.
Outlining the event objectives will help you reach them efficiently and effectively. It also allows you to identify potential problems and challenges before the event occurs.
This way, you can avoid any undesirable surprises and ensure your event runs as smoothly as possible. To maximize success, ensure that your team is dedicated to achieving predetermined objectives.
Finding the Optimal Venue
Finding the optimal venue is key to hosting a successful corporate event. Start by understanding the scope of your event and what will be required to host it.
Consider you will need the size of the crowd and how much space for the various activities and functions you are looking to provide. Consider any additional space required for event registration, food and beverage service, and breakout areas.
Once your event size is determined, you should research venues that fit your event's appropriate size and requirements. This must include factors such as location, layout, and cost should be considered.
Crafting an Effective Event Schedule
When creating a schedule, leave adequate time for each activity and set realistic timeframes to ensure a smooth flow throughout the event. Allocate sufficient time for setup, breakdown, and registration.
Consider the number of participants and plan accordingly. Communicate the schedule to all participants when you're satisfied with the timeline.
Being transparent about expectations, start and end times, and potential for changes will limit confusion. This help creates a comfortable atmosphere.
Implement Marketing and Promotion
A successful event starts with outlining the objectives, budget, and target audience. Create outdoor promotions and marketing strategy with stories and visuals for the event.
Include key messages and event hashtags for social media promotion. Invest more on corporate print materials such as banners, flyers, etc.
Engage influencers and partners to promote the event in their networks. Utilize existing tools like the company website and internal communications.
Create a dedicated page or hashtag to track results and encourage audience engagement. Remember to plan, use an action plan to track all your business marketing efforts, and have the right insights to understand the impact.
A Successful Corporate Event
It is possible to host a successful corporate event with thorough event planning. Be sure to have a detailed plan, communicate the occurrence to all attendees, gather feedback, and provide memorable activities.
With a bit of creativity, your next event is sure to be an enjoyable professional experience. Start hosting now – book your corporate event today!
Feel free to browse our site for more tips.