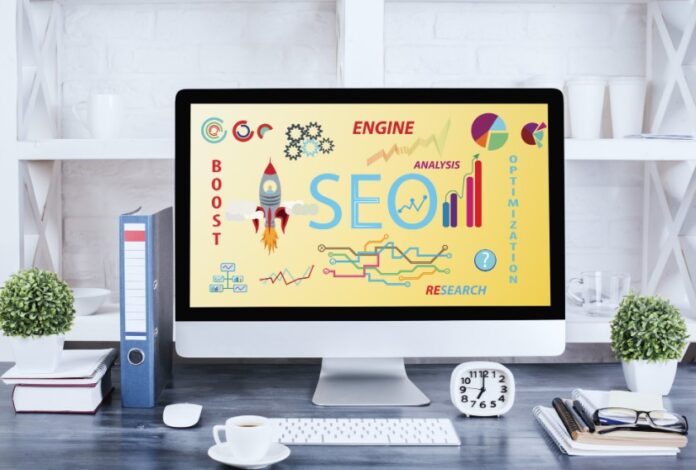 Are you a small business owner? Are you trying to take your business to the next level? Have you ever wondered about launching an SEO campaign?
With the state of the current job market, launching a small business can be effective at generating job opportunities. One of the most important pieces to a successful business is SEO.
Sounds great, right? But you might be wondering what steps to take to launch an effective SEO campaign. Don't worry, we're here to help.
Here's a guide on the steps to launch an effective SEO campaign. Keep on reading to learn more.
Define Your SEO Goals
Defining SEO goals will help you determine what tactics to use and what keywords to target. Without defined goals, your SEO campaign will likely be less successful.
Some common SEO goals include increasing organic traffic, improving conversion rates, and increasing SERP visibility. Depending on your specific goals, you will need to tailor your SEO strategy.
However, all successful SEO campaigns should start with a strong foundation of keyword research. Once you have defined your SEO goals, you can begin to launch your campaign.
Remember to track your progress and results so that you can adjust your strategy as needed. With a clear plan and defined goals, your SEO campaign is more likely to be successful.
Do a Research
It's important to do your research to ensure that your campaign is successful. Here are four tips to help you research and launch a successful SEO campaign:
Competitors
You can start by looking at their website and see what keywords they are targeting. You can also look at their backlink profile to see where they are getting their links from.
You can also use tools like Google AdWords Keyword Planner and Google Trends to see what keywords your competitors are bidding on and how popular those keywords are.
SEO Options
Depending on your business goals, you may want to consider different SEO strategies and tactics. Some popular SEO options include optimizing a website, building backlinks, and using social media to promote your website.
There are a variety of SEO options available, and each has its advantages and disadvantages. You will need to decide which option is best for your business, based on your budget, your goals, and your target audience.
Target Audience
Who are you trying to reach with your website, and what kinds of keywords are they likely to use?
When you know who your target audience is, you can then cater your content and keywords to them. This will help you attract those target visitors to your site and improve your chances of ranking well in search engines for the keywords that matter to them.
By understanding who your target audience is, what they are searching for, and what keywords they are using, you can better tailor your SEO campaign to meet their needs. Additionally, research can help you determine where your target audience is spending their time online, which can help you determine the best way to reach them.
Putting Together Your SEO Plan
Before you can create a plan, you need to understand what SEO is and how it works. Once you have a solid understanding of the basics, you can begin to put together a plan that will help you achieve your desired results.
You can start the SEO plan by including your goals, research, budget, and timeline. Without a plan, your campaign is likely to fail.
Your goals should be specific and measurable. Research is important to understand your audience and your competition. Budgeting is necessary to ensure that you are not spending more than you can afford on your campaign.
Lastly, a timeline will help you track your progress and see if you are on schedule. With a plan, you will be able to track your progress and make necessary adjustments along the way.
Audit Your Website
First, check your website's code to make sure it is clean and well-organized. This will help search engines index your site more effectively.
Next, take a look at your website's content and make sure it is keyword-rich and relevant to your target audience. Lastly, analyze your website's links to identify any potential problems.
Create Keyword-Focused Content
Creating keyword-focused content means that you need to target specific keywords that your audience is searching for and create content that is relevant to those keywords. This will help you to rank higher in the search engines and get more traffic to your website.
To find the right keywords to target, you can use a keyword research tool such as Google AdWords Keyword Planner. Once you have found the right keywords, you need to create compelling content that will engage your audience and encourage them to share it with their friends and followers.
Look For SEO Service Provider
Look for an SEO provider that has the experience and will be able to offer you sound advice and guidance on how to best optimize your website for search engines. This SEO service provider will also be able to offer you a range of services that can help to improve your website's ranking.
Also, look for a reputable SEO provider to have a good track record in delivering results for their clients. These SEO services will also be able to show you a portfolio of their work so that you can see the kind of results they have been able to achieve.
Promote Your Content
By spreading the word about your content through social media, forums, and other online channels, you can reach a wide audience and get people talking about your brand. This will help you build up a strong backlink profile, which is essential for good SEO.
In addition, promoting your content can also help you attract new visitors and get them engaged with your site. So if you're looking to launch an SEO campaign, start by promoting your content and making it accessible to as many people as possible.
A Guide to Successfully Launch an SEO Campaign
If you're looking to launch an SEO campaign, this guide is for you. We'll cover everything from doing your research to setting up your campaign, to monitoring your progress.
By the end of this guide, you'll be ready to launch your successful SEO campaign. So what are you waiting for? Start your SEO campaign today.
Curious to know more about this topic? Be sure to check out the rest of our blog.