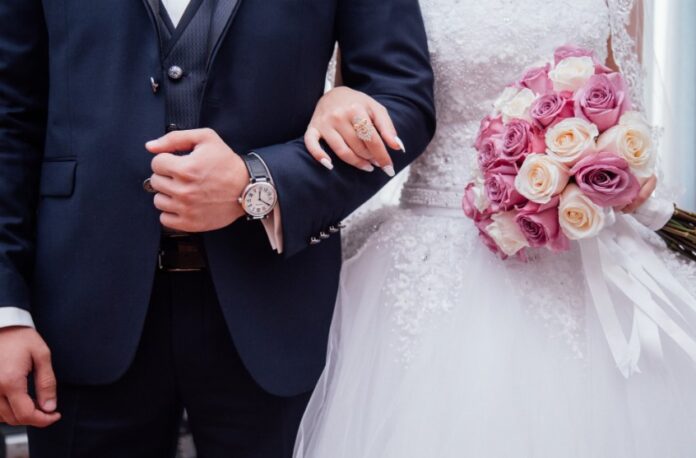 Did you get engaged? Congratulations!
Right now, you're probably all about the ring and the ceremony, but what about all the things that go into making a wedding a wedding? Proper planning is crucial for any event, and your wedding is no exception.
The wedding planning process can be daunting, especially if you're new to it. If you're not sure where to begin, there are resources to help you.
Not sure what you need to do? We've got you covered. Here's everything you need to know about the wedding planning process.
Read on!
Define Your Budget
When you start planning your wedding, one of the first things you need to do is figure out how much money you have to spend. This will help you determine what kind of wedding you can have and how to allocate your budget across different vendors and services.
Make a Guest List
Make a list of everyone you would like to invite, this can include family, friends, co-workers, etc. Begin narrowing down your list by eliminating any guests that you don't think are essential.
Once you have a manageable list, start thinking about who you would like to sit with at the reception. This will help you further narrow down your guest list.
Choose Your Venue
If you're looking for a specific type of venue, like a beach or a barn, you can narrow your search. Once you've found a few potential venues, it's time to start visiting them.
Take a tour of the venue, meet with the staff, and ask any questions you have.
Shopping for Dresses
Take some time to browse through wedding dress magazines and websites to get an idea of the style of dress you're looking for. When trying on dresses, bring along a friend or family member whose opinion you trust to help you make your decision.
Make sure you already have a wedding theme before you start shopping, this will help narrow down your search. For example, if you want a dusty rose theme, then you can easily look for and buy dusty rose bridesmaid dresses.
Choose Your Vendors
Decide which services you need, do you need a photographer, a florist, or a catering company? Make a list of your top picks for each service then start researching each vendor. Make sure to read reviews, look at their portfolios, and compare prices then narrow down your list to a few final picks.
Schedule interviews or consultations with your final picks. This is your chance to ask questions, get to know the vendor, and see if they're a good fit for your wedding. Make sure to stay in communication with them leading up to the big day.
Hire Your Wedding Planner
The wedding planning process can be daunting, but thankfully there are experienced professionals to help! Hiring a wedding planner is a great way to take some of the stress out of wedding planning, and they can also be a valuable resource for finding vendors and saving money.
Interview several candidates and ask for references and discuss your budget and what you expect from your planner.
Start the Wedding Planning Process Now
If you're feeling overwhelmed by the wedding planning process, take a deep breath and follow this quick guide. Starting with the basics of setting a budget and guest list, you'll move on to choosing a venue, caterer, and other vendors.
With a little organization and planning, you'll be on your way to wedding bliss in no time!
Did you find this article helpful? Check out the rest of our blogs!