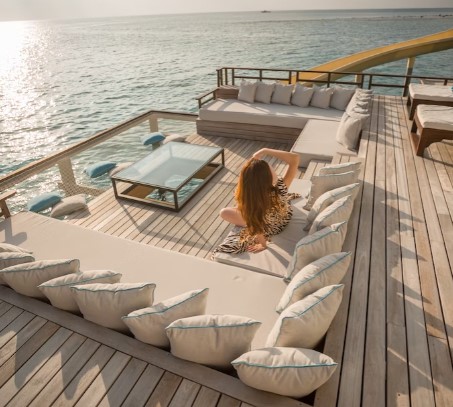 Most of us would hold our hands up and admit that we want to enjoy the finer things in life. It's something we all work hard to achieve and aspire to, but we each have different ideas on what it means to lead a luxury lifestyle. For some, it may be jetting across the world to visit new countries, while for others it may be as simple as a spot of occasional pampering. It's a common misapprehension that luxury is about splashing the cash, as opposed to personal satisfaction. While having an unlimited disposable income can certainly make your life a lot easier, it isn't necessarily the answer to lifelong happiness.
Here are just a couple of ways how you can lead a luxury lifestyle:
1. Appreciate healthy relationships
As previously mentioned, luxury is not all about money. There are a few aspects in life cannot be bought and that includes healthy relationships. Having a close family and a solid group of friends is one of life's greatest gifts, but sustaining those relationships is a two-way street that requires effort. Pick up the phone, arrange to meet up for a coffee, and enjoy the simplicity of each other's time. Never undervalue the luxury of having good people around you who have your best interests at heart.
2. Take the time for self-care
When leading a busy lifestyle, we very rarely take the time to put ourselves first. However, self-care is crucial for boosting our mental health and having alone time, away from the chaos of your responsibilities and errands. Whenever you have a few hours free, make time for some pampering at a salon such as utopiabeautique.com where you can indulge in a massage, have a manicure or enjoy a luxury spa ritual. By regularly prioritizing self-care, you'll notice your stress levels diminish, allowing you to feel calmer and more in control.
3. Prioritize healthy living
Without good health, you can't live life to the full. In fact, when we don't have our health, everything else seems unimportant. With this in mind, you should be making the effort to stay well.
Healthy living can be achieved regardless of your budget. It could be as simple as eating more fruit and vegetables, getting quality sleep, exercising, and drinking more water. By making small but achievable changes in your life, you'll start to feel a positive difference in both your body and mind.
4. Go traveling
If you have always dreamed of seeing the world, why not make a pledge to go traveling? If you have the opportunity, ask your boss if it's possible to take a sabbatical from work, or book several weeks' vacation time and try to visit as many countries as you can. Allowing yourself to see new places opens up your mind to new cultures and ideas and enables you to have once-in-a-lifetime experiences. Traveling doesn't always have to be costly. Going off-season is typically much cheaper and booking budget-friendly accommodation and flights dramatically help keep the costs down.