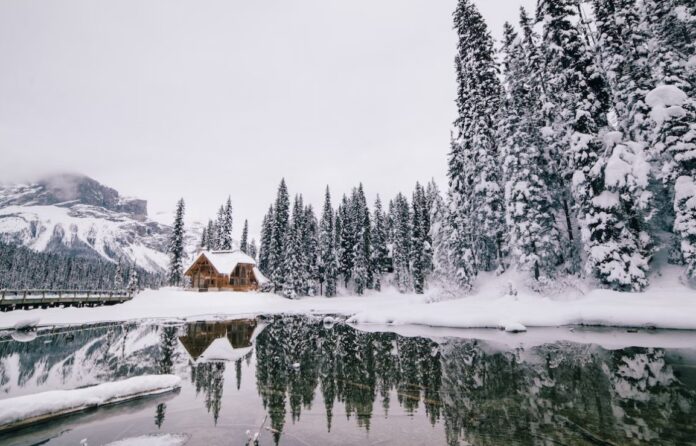 It is not long until people wake up on Christmas day, but the magic in the air should be permeable far before then. A popular way in which people can delight in the Christmas spirit is to get the decorations up and surround themselves with some festive treats.
Whether you are a single Christmas enthusiast or have children, this can be the perfect time to transform your home into a festive haven to envy all other grottos.
If this is a challenge you would like to tackle head-on, this piece will take a look at some ideas on how you can create the ultimate winter wonderland.
Let's get into it.
1) Plan Your Layout
One of the first essential steps to turning your home into a winter wonderland is to plan the layout. You might find that you do end up shuffling some things around or changing your ideas, but for the most part, a plan should help you avoid too much faffing around, and you can place your items where they are going to be displayed.
Make sure to think about walkways and obstructions if you have people coming over who have mobility aids and that nothing is close to an open flame, such as a fire! Health and safety both need to be a priority first and foremost, so make sure you consider this when coming up with your layout plan.
2) Collect the Essentials
It would be pretty impossible to create a winter wonderland experience without any decorations, which is why the next step is to collect every festive, fun item you can to create your dream look.
Some essentials on the checklist might look like this:
A Christmas tree
Tinsel
Baubles
Christmas ornaments
Inflatables (Snowmen, Santa, Reindeer)
A variety of different lights
Faux snow
Faux candles
Glitter
Presents (real or display!)
Elves
Singing toys
This is not an exhaustive list, but it offers a pretty good base for creating something magical.
If you are thinking about going full on "Deck the Halls" vibes, then you might need some electrical support. Buy bulk electrical supplies to save money, and make sure to pay attention to voltage and overloading.
Don't Forget the Extras!
Once you have set the scene, it is up to you to also create the ultimate festive atmosphere to complete the wonderland.
Line up some Christmas carols and classic songs to play in the background or sing along with. Lay out some delicious mince pies and hot chocolate for people to help themselves to. Importantly, don't forget Christmas films should also make an appearance – the good and the bad!
If you are feeling particularly fancy, you could also get your hands on a projector and project snowflakes or other festive imagery over the wall and include festive tableware to tie everything in together.
These are just a couple of the ways in which you can turn your home into a festive winter wonderland in time for Christmas – all you need is the Christmas spirit and these tips.