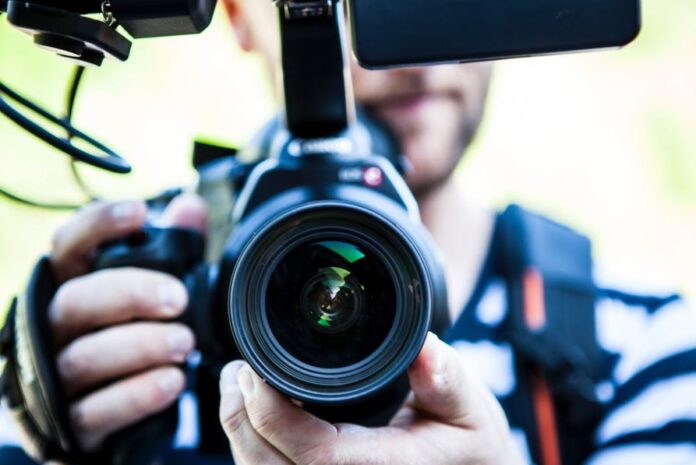 Do you want to start producing a video to the next level? Or do you have a fantastic event that you want to make sure is documented for posterity but can't find the right person to film it?
Whether it be for business or pleasure, you need to promote and capture amazing events. But how can you film these moments so that you can share them with the world?
Just be like the pros, and follow these video production tips to ensure your event makes it on camera!
Creating an Organized Production Timeline
Proper planning involves ensuring all necessary assets are gathered before production, such as a crew, equipment, talent for narration, production script, or on-camera talent.
Pre-production should further include creating a detailed shot list decide how best to use your available crew, equipment, and talent. This also includes blocking out times and locations for shooting as well as a run sheet of who is needed when and where to shoot.
Other important facets of the production timeline are creating rules for all the people involved such as start and finish times and necessary actions that must happen during a given day. Scheduling breaks in between long shoots can also maintain a healthy workflow. An organized production timeline should also include a specialized dialogue list to move quickly and maintain an efficient workflow.
Selecting the Right Equipment for the Job
Selecting the right equipment for the job is vital for successful video production. Shooting on the right equipment will enhance the production values and create a higher quality look and feel to the finished video. Selecting the right equipment can be daunting
Check the production requirements to define what type, resolution, frame rates, and audio quality are required. Search for recommendations and review feedback from past productions. Test out the equipment before committing to ensure it meets the production needs.
Lighting Tips for Professional-Looking Results
When it comes to lighting tips for successful video production, the most important tip is to light the scene properly. Lighting is an important aspect of a video. Pay close attention to the available light sources in the room.
Make sure the key light is at least 4 feet away from the subject, angled slightly downward to create a more dynamic look. Utilize natural sources of light like windows or skylights when possible to create a more natural feel. Ensure your background is evenly lit and shadows are kept under control.
Coaching Performers and Crew
Coaching performers and crew on video production require clear, concise communication. Taking time to explain the process can ensure a smooth shooting. Set expectations on approach, as well as expectations for deliverables.
Consistent communication can help keep the production running smoothly. It will ensure everyone is on the same page. Leadership skills are essential when coaching performers and crew.
Be firm yet fair, and be willing to listen to ideas and offer constructive criticism. Show respect for team members, and recognize their strengths and achievements when appropriate. Collaborate to create the best product possible.
Enhancing Your Video Production Today
Video production can be daunting, but with the right approach, you can create stunning visuals for branding, education, marketing, and more. Follow these tips for successful video production and you'll be ready to call "action" and start filming.
Need help getting started? Reach out to an experienced video production team today!
Did you find this article helpful? Check out the rest of our blogs!