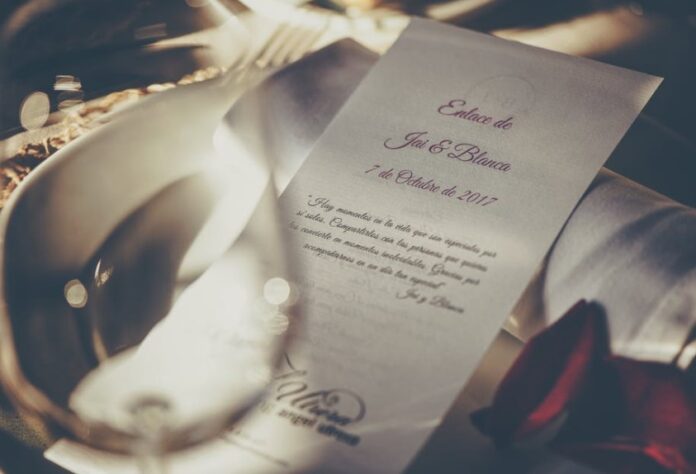 When it's time for a special event or milestone in your or a friend's life, you want to plan an extraordinary and memorable party that no one will ever forget.
If you're hosting a 50th birthday party, grand opening, bat mitzvah, anniversary party, or other special event, there is no better way to impress your guests than to send a custom metal card invitation. Metal cards are a classy, old-fashioned way to invite guests to an event, and they are sure to make an impression.
So read on to learn all about metal cards and how you can use them to invite your guests to your next event.
What Are Metal Cards?
A metal card is a thick cardstock usually made of aluminum, copper, or brass. They can be printed in various methods, but most commonly, they are engraved or embossed. They are also available in multiple colors, including black, silver, and gold.
The Benefits
One of the primary metal card benefits is that they are extremely durable. This means that you will not have to worry about them tearing or bending, which can often happen with paper invitations. Metal invitations can also be reused, which means that you can save money in the long run.
Another benefit of these card invitations is that you can customize them to fit your specific event. Whether you need a particular color or style, you should be able to find an invitation that meets your needs.
They may be more expensive than traditional paper invitations, but they are also more luxurious and impressive. This makes them an excellent choice for formal events, such as weddings, galas, and corporate functions.
How To Choose the Right One
With so many options, choosing the right metal card invitation can be tricky. In fact, to truly learn more about metal cards, you need to do research of your own. However, there are common things you need to consider before making your final decision.
First, you have to test the weight of the card. Heavier cards tend to be more expensive, but they also feel more substantial and luxurious. If you're on a budget, you can still choose a beautiful metal card by opting for a lighter weight.
Second, you should look at the finish of the card. There are many different finishes available, from matte to glossy. Consider what will look best with your design and event.
Third, ask yourself what color of metal you want. This is one area where you can really have fun! Many different metal colors are available, from classic gold and silver to more unique options like rose gold and copper.
And finally, feel the thickness of the card. Thicker cards are more durable but can also be more difficult to mail. But if you're not sure, err on the side of caution.
Make an Impression With Metal Cards
Look no further than metal cards if you're looking for a chic, modern way to invite guests to your special event. Available in a variety of styles and finishes, metal cards add a touch of luxury and sophistication to any event. Plus, with some research, you can find a good quality metal card printer that fits your budget.
So what are you waiting for? Start planning your event today!
And if you found this article about card invitations useful, check out some other exciting content on our website!