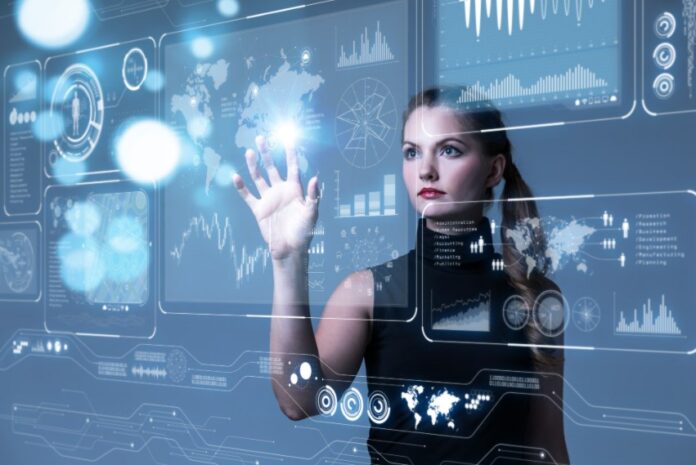 Mobile devices shaped how we live our lives and did a lot for businesses, too. Businesses can now reach a potential customer anywhere, at any time.
We expect things to be easy to access and understand. And the mobile boom showed us that we want mobile experiences and apps that we can use quickly no matter what device we're on.
If your business has an app, you need to hear this. You need to offer the best usability and user experience to your customers.
Luckily, we're here to help you. Here are the must-have citizen developers tools for your business.
Mendix
Mendix is an intuitive and engaging low-code application development platform. It enables businesses of all sizes to quickly build, manage, and optimize applications. It has an easy-to-use drag-and-drop interface and a wide range of features. Which allows businesses to quickly create and deploy applications with power and control.
It is perfect for business owners who want to build fast, efficient, and well-designed applications. Which are tailored to their exact needs.
It is Completely cloud-based with native security and infrastructure. It also makes it easy for businesses to customize and optimize enterprise-grade applications.
Microsoft PowerApps
Microsoft PowerApps is a must-have citizen developer tool for any business. It provides an intuitive platform to easily create mobile and web-based apps. It is done by combining the power and features of the underlying enterprise data sources while using a simple drag-and-drop user interface.
This tool provides a rich set of capabilities for developers, including mobile-ready user interface design components and access to a multitude of app connectors for quick integration of backend services and data.
Additionally, it also has an easy deployment to many platforms. With PowerApps, businesses can quickly build and deploy powerful custom solutions that also work on any device.
And also saves time and development costs while keeping their business data secure. This tool is essential for any business looking to get the most out of its data.
If you want to know more about tools for app development, contact Power Apps Services. These Power Apps Services has great knowledge of business technology that can help you.
Nocode Essentials
Nocode Essential is a suite of tools created to help citizen developers quickly prototype and build solutions that solve common business problems. It includes templates, wizards, and drag-and-drop features to help individuals quickly set up their projects. The tools can help develop web and mobile applications across platforms.
It also helps to make the development process smooth and efficient. Additionally, it offers a range of ready-made solutions with plug-and-play, to help businesses jump-start their projects in no time. This tool provides a fast and easy way to create tangible results. Its easy-to-use web-based tools enable developers to convert their ideas into reality in a short period.
Salesforce Lightning Platform
The Salesforce Lightning Platform (SLP) is a powerful tool for businesses. It allows citizen developers to boost their sales and marketing efforts. It is the perfect platform to leverage and maximize any business's customer experience and gain a competitive edge.
With this platform, businesses can customize their customer experience with custom-built components. Next, improve their customer relationship management with customer portals. And then, build apps that can interact with other external systems.
There are some citizen developer tools for businesses that are using this platform. They are Lightning Design System, Service Cloud, App Builder, and Lightning Flow.
It allows citizen developers to quickly create customer portals and create customer accounts. Additionally, customize customer experiences, and develop bespoke apps.
Furthermore, the development of SLP apps is aided by a robust set of development tools. All these tools give businesses the capability to create amazing customer experiences. And will maximize their profits.
Zudy
Businesses are looking for tools to make their apps easier to use, modular and flexible. Zudy is a top-of-the-line tool that helps companies quickly and efficiently build, test, and manage their apps. It provides citizen developer tools that allow businesses to create their custom apps.
From creating complex data models and performance dashboards to assembling web pages and apps using EPK Blocks. It makes it easy to build what your business needs.
A simple and intuitive interface allows developers to deploy, customize and extend apps without spending a lot of time and resources. This tool is a great tool for those companies looking to streamline their processes and increase their development speed.
Python
Python is an incredibly useful programming language for businesses. It is versatile, easy to use, and enables Citizen Developers to create high-performance apps. In return, ensures that citizen developers have the right tool for business app development.
There are a couple of tools with python. These are Python Imaging Library, Visual Studio, and Apache Spark.
One such tool is the popular Python Imaging Library (PIL). This enables Citizen Developers to create, edit, and manipulate images. A powerful Integrated Development Environment (IDE) such as Visual Studio Code or PyCharm can also come in handy for Python programmers.
Additionally, Apache Spark and NumPy library can aid in large-scale data processing. While libraries such as Pygame, OpenGL, and Tkinter are great for graphics and GUI-related tasks.
Node
Node is an open-source, JavaScript runtime environment that allows users to run and install applications. Node is a great resource for businesses looking for a reliable platform for their applications.
When used in combination with other tools, Node can become a powerful resource for businesses. Here are a few must-have tools for businesses looking to create and manage Citizen Developers:
Node Package Manager (NPM)
The npm CLI can be used to manage and package applications. It allows users to download and configure applications and can help developers be more productive.
Express
Express is a great tool for quickly creating web applications. It provides several features that make developing applications easy.
Socket.IO
This is a library that allows real-time communication between users connected to the network. This is an extremely important tool as it allows businesses to stay connected with their customers.
Visual Studio Code
This is a comprehensive development environment. It is an essential source code editor, with support for Node.
These are just a few of the must-have Citizen Developer Tools for businesses. Node provides a highly capable platform for building applications and these tools help businesses take it to the next level.
Google Hangouts
Google Hangouts is a must-have tool for every business that wants to stay competitive in an ever-changing digital landscape. It provides users with an easy-to-use platform for video conferencing, instant messaging, and live broadcasting. Businesses can hold team meetings, present ideas in real-time, or facilitate presentations using this tool.
It also allows teams to save time and money by working together remotely. For example, remote employees can access the presentation slides, audio, and video without having to leave their homes or office.
Additionally, this platform is secure and robust. Which allows citizen developers to access and customize it with apps. They can make it fit their business needs.
This tool has secure data storage, reliable connections, powerful applications, and an intuitive user interface. This s why it is a must-have tool in any business arsenal.
Zapier
Zapier is the number one tool for citizen developers in the business world. It enables non-technical users to create automated workflows across hundreds of apps and websites.
Users can easily create powerful automation and processes. Which in return frees up their time to focus on their core businesses and goals.
This tool offers a wide range of integrations from popular services like Slack, Gmail, and Salesforce. And also specialized solutions like Asana and Zendesk.
Businesses can avoid expensive IT resources or coding tasks, saving time, and money. It also reduces the effort in performing complex automation processes and integrating decoupled apps.
Azure
Azure empowers business users to develop and deploy apps easily. These tools are essential for any type of business.
Azure's Citizen Developer tools provide a range of options such as easy-to-use cloud storage. And also serverless computing to quickly build web apps, and AI services to quickly add intelligence to any apps.
The Azure Portal makes it easy to manage, create, deploy and debug cloud apps. Additionally, Azure's App Services make rapidly deploying app scenarios easy.
Finally, with the integration of Power App, users can quickly and easily customize the look and feel of their apps. When it comes to building apps on Azure, it provides an excellent foundation for quickly and efficiently creating and deploying apps.
Stay Updated on Citizen Developers Tools
Citizen developers can be invaluable assets to your business. Having the right tools in place, from app creation to learning management systems and more, will enable them to be even more successful. Investing in these citizen developer's tools is a great way to ensure your business remains successful.
These tools are very beneficial to your business. Check out our recommendations today and get started. So, what are you waiting for get it today?
If you want to read more articles, visit our blog.