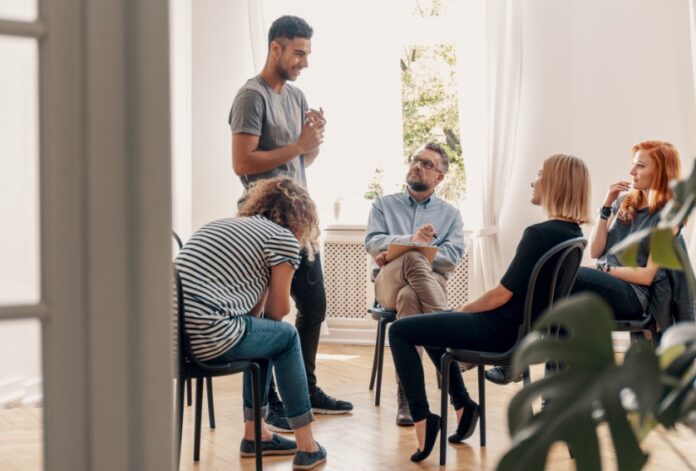 There are over 20 million US citizens that have at least one substance abuse disorder.
Do you belong to this group? Do you also find it hard to choose between a high-end rehab center and a more traditional one?
It's important to think about how the two are different. By comparing the different parts, you can determine which rehab will work best for you.
Here's everything you need to know about the differences between luxury rehab facilities vs a traditional one and why you should choose the former.
Luxury Rehab Facilities Often Have More Upscale Amenities
Most of the time, high-end rehab centers have nicer amenities that can make the clients' stay more comfortable and enjoyable. These places have private rooms and suites for treatments. They also give their clients high-quality meals to help them eat well and stay healthy.
Access to spa-like amenities like pools, saunas, and fitness centers is meant to help guests relax and enjoy their stay more. Along with these things, these facilities often have staff with more training and access to more advanced therapies like cognitive behavioral therapy and counseling.
Smaller Patient-to-Staff Ratios
Most luxury rehabs have fewer patients than staff, which means they can give each person a more personalized recovery plan. Most of the time, these rehabs have smaller class sizes and more one-on-one time with staff. This gives people getting treatment more time with professionals and more chances to get to know them better.
Luxury rehabs are also calmer and quieter because there are fewer patients and more staff. This setting keeps clients from being too distracted, so they can focus on getting better.
Offer More Therapies and Treatments
Besides to the usual therapies and treatments offered at a standard facility, luxury rehabs offer extra therapies and treatments.
Adventure Therapy
Adventure therapy helps people deal with emotional and behavioral problems. It involves things like rock climbing, kayaking, camping, and exercises that help people work together.
This type of intervention gives people a chance to connect with nature and other people. Patients can also learn more about themselves to get past physical challenges along their recovery.
Adventure therapy also helps people improve their relationships with other people. They can now learn how to deal with their feelings to gain confidence.
Wilderness Therapy
Wilderness therapy is becoming more and more common as a way to treat people in high-end rehabs. This type of therapy uses nature to help people learn about the power of nature and how it can help them heal and grow.
Wilderness therapy focuses on learning through experience. This type of therapy is also meant to help people learn to trust themselves and their team.
Activities are tailored to each person's needs and therapy goals.
Comfortable and Private Settings
Luxury rehabs give people who want to get help for addiction a higher level of comfort and privacy. Most of the time, this place is quieter and has private rooms and suites. The types of luxury rehabs available also depend on the philosophy of each clinician and the kind of care they will give.
Provide Access to Higher-end Medical and Psychiatric Care
A luxury drug rehab gives people access to high-quality medical and mental health care from specialists. These specialists are trained to diagnose and treat various mental health and addiction problems.
Luxury rehabs offer a wide range of services to their patients. These ranges from one-on-one therapy sessions to 24 hours care a day in a comfortable, safe, and secure setting. Luxury rehabs also offer advanced physical therapies and modalities like massage and medication to help recover.
Offer More Recreational Activities and Entertainment Options
Luxury rehabs have more options for fun and recreation than traditional programs. Most inpatient treatment programs are long and boring, but these amenities help break up the usual. Clients can do many different things, like get a massage, do yoga, go to the sauna, or do arts and crafts.
Many high-end rehabs work with local businesses to offer fun activities like bowling, golf, and horseback riding. These activities allow the person to break out of their daily routine. It will also focus on building good habits and making positive changes.
Patients can get better at luxury rehabs because they can access the latest technology. With so many fun things to do to pass the time, luxury rehabs are a great choice for people who want to get better faster.
Provide Family Therapy and Support
Luxury rehabs offer family therapy and support, which can be very helpful for people trying to get better. By giving therapy and help to the whole family, luxury rehabs can help build strong family bonds that can last a lifetime. By learning healthy ways to deal with problems and fixing broken family structures, people can get the tools they need for a long-term recovery that works.
Higher Recovery Rate
Luxury rehab facilities are thought to have a higher recovery rate. This is because they treat each person as an individual and give them a lot of attention.
These places have structured programs with one-on-one therapy and custom-made activities to help people learn how to make good decisions. They can also deal with stress in healthy ways to control their addiction.
Also, luxury rehab centers offer a safe and comfortable place to recover, which helps people get better results. This is because the person feels less alone, which makes the environment more positive and motivating.
Learn the Differences
In conclusion, it's important to know the difference between luxury rehab facilities vs traditional ones when deciding where to go for help.
What makes luxury rehab different is a more personalized, holistic, and all-around than at traditional centers. They can help you get better because it has top-of-the-line amenities, experienced staff, and a supportive environment. If you or someone you care about is struggling with addiction, find a luxury rehab center today to help turn your life around.
Did you find this article helpful? If so, be sure to check out our blog for more informative content like this.