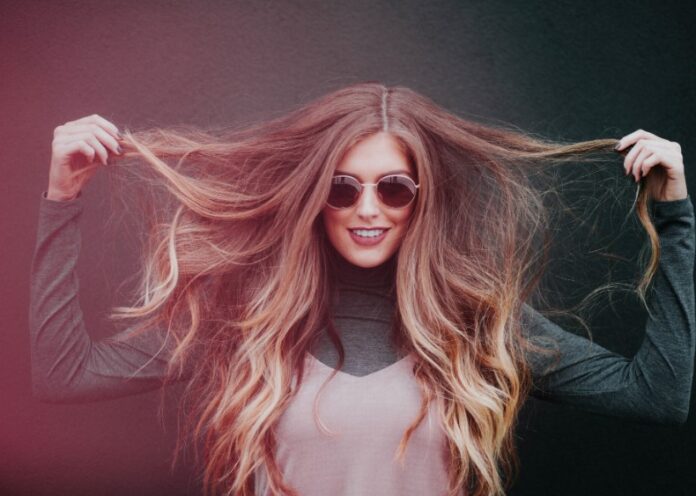 Did you know that in the United States, women spend an average of $3,756 yearly on their physical appearance?
Before getting caught up in market trends, consider if that time is money worth it. After all, there's a reason why the following ideas for hairstyles have been trending for years. They are still timeless and beautiful and can be achieved quite easily.
Read on for a rundown of the top 3 hairstyle ideas that are perfect for any season.
1. Flicked Ponytail
It's easy to pull back your hair and creates an effortless yet elegant style that can be dressed up or down. With minimal effort and just a few minutes, you can create a hairstyle to accommodate any occasion.
Whether you're going to the beach or on a night out with the girls, this look can work for many different occasions. It can also be used to accentuate the best features of your face and draw attention to your eyes.
To create the look, start off by tying your hair back into a low ponytail. Then curl the ends of your hair over your shoulder with a large-barrel curling iron or crimping iron, and you're done! The flicked ponytail hairstyle is a great way to add a subtle, but sophisticated touch to your look.
2. Low Knot
These low knots offer both chic and professional looks as well as a more casual and fun style. From having a few wispy bangs tucked away in the back to messy, carefree buns, these low-knot hairstyles can easily be dressed up or down.
During the warmer months, you can add a flower or more intricate accessories in order to elevate the look. In the cooler months, the low knots can be gone more structured and sleek and styled with an elastic band or even more creative accessories. Depending on the occasion, you can definitely create a unique look.
The best part is they are easy to do and take very little time. As such, they are ideal hairstyles that can transition with the change of season. If ever you have bad hair, you can check here for buy now pay later hair extensions.
3. Spiky Bun
It's perfect for any season, whether it's for a special occasion like a summer wedding, an evening dinner for a night out, or just a casual day-to-day look. To achieve a spiky bun, simply gather your hair into a high ponytail, twist the hair around the base of your ponytail, and secure it with bobby pins or another hair accessory.
Depending on your hair type and desired look, you may want to add some mousse or other product before styling to help hold the structure in place. Now, you can either leave the bun messy or sleek, depending on the look you want.
The spiky bun is perfect for any season, as you can dress it up for special occasions and style it for an everyday look. It's a great way to show off your unique style!
Hairstyle Ideas
We have covered 3 of the most stylish hairstyle ideas that can be worn all year round. Be sure to take into account your preferences and those of your stylist while looking for the best option that suits you.
Try out conventional and unique hairstyle tips to truly stand out and become your own style icon! For more amazing hairstyle ideas, check out our website now!
Check out more posts on lifestyle and beauty on our website!