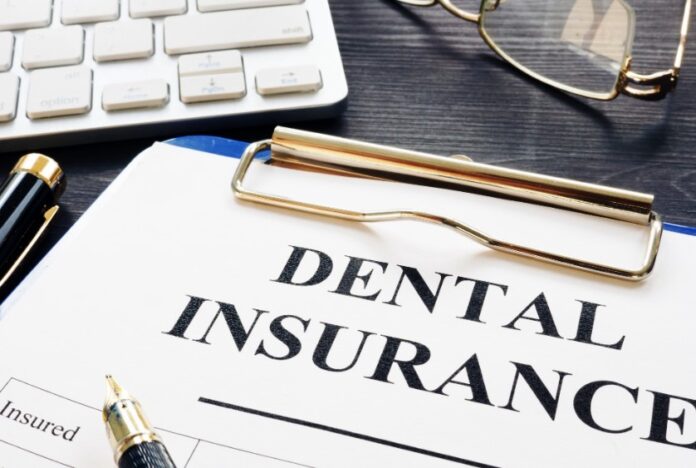 Making sure that you take care of your oral health is one of the most important things that you can do for your health every day. Keeping your mouth healthy is important for your health regardless of your age.
Checking dental plans might give you the reassurance that you can afford your emergencies. Whether it's fixing a cavity or changing to a new dentist, understand the plans you sign up for.
Full coverage dental plans may sound the best but may come with unwanted outcomes. We'll give you a list of pros and cons so you can decide which plan is the best fit for you.
Pros of Full Dental Plans
Dental coverage can seem tricky at first. But once you know what to look for, you'll have an easier time finding the best plan for you. One place to start is looking at the pros of one type of coverage plan. Read on to see the benefits of full coverage of dental plans.
Basic Preventive Care
Full-coverage dental plans offer comprehensive coverage for basic preventive care. Like two dental check-ups each year, regular cleanings, fluoride treatments, and X-rays per year.
Patients allow access to essential dental services that can help prevent the development of more serious dental problems. Regular check-ups with a dentist help protect a patient's health, as poor dental health can lead to other medical issues. Providing the patient with peace of mind that any potential issues are being monitored.
Major Restorative and Minor Restorative Care
Major restorative care like crowns and root canals can help to rebuild damaged areas of the mouth and restore functionality. Minor restorative care like fillings and sealants can help prevent future problems from arising. It may also include a variety of extra services such as cleanings, fluoride treatments, sealants, and fluoride varnish.
Specialized Surgical Procedures
Specialized dental procedures can range from complex corrective jaw surgeries to advanced dental implant placement. Individuals can get the treatments and procedures they need to restore their dental health. Specialized dental plans also provide coverage for preventative and general care.
Individuals can enjoy the quality treatment of common dental problems, regular check-ups, wisdom tooth removal, or a sinus lift. It can help to correct issues with the mouth or jaw and lower out-of-pocket costs when it comes to specialized surgical procedures.
Comprehensive Coverage
Comprehensive coverage means that a full-coverage dental insurance plan does not have a limit on the benefits you can receive for covered services. Comprehensive coverage helps ensure that you won't be denied services due to costs and that you don't have to pay out-of-pocket expenses.
Additionally, some plans offer more coverage for dental implants, root canals, and other expensive treatments, so you can maintain your oral health without strain on your finances. Full-coverage dental plans help shield your family from financial stress and make it easier for you to receive the care that you need.
Cons of Full Dental Plans
Full-coverage dental plans can seem attractive for those with complex dental needs or looking to stay on a budget. Yet, these plans come with a few cons:
Expensive with Extra Administrative Fees
Full-coverage dental plans can be expensive. Yet, they are worth the cost if you are looking for comprehensive coverage of your dental needs. Full-coverage dental plans may have waiting periods before you can reap the benefits of the plan.
Consider Waiting Period
It is important to consider all the costs associated with the plan before making a decision. Many plans also include a waiting period before full coverage begins. Which means you won't be able to make use of services right away. Additionally, full coverage means you get access to a wide range of services.
Consider Cost Savings
A full coverage plan may provide some cost savings associated with implant surgery. The consultation and anesthesia fees should be taken into account.
The plan may also cover the cost of the actual implant, as well as the cost of restoration materials needed to complete the procedure. However, they generally cost more than the alternatives. So if you are looking for an alternative to dental implants, then you'll surely find some cost savings in that case.
Caps on Services
Some plans may have caps on services or only cover preventive care. This means that you may be restricted to a certain number of visits, or treatments, and won't be able to get any additional care without paying out of pocket.
This can be problematic when dealing with more advanced care, as you may not be able to get the care you need if your plan has already reached its cap. It is always important to read the fine print on your dental plan to make sure you understand any caps on services before signing up.
Not Suitable for Everyone
While these plans are valuable for many individuals and families, they may not be suitable for everyone. Those with a good oral health history, who brush and floss regularly and visit the dentist, may find that a basic plan that covers just the basics, such as cleanings and checkups, will be all that is needed.
In addition, not every person needs such comprehensive coverage, making the costs of full coverage plans unjustifiably high for some individuals. Individuals or families who have few oral health needs or already have other coverage options that provide adequate dental coverage may be better off not opting for a full coverage plan.
Deciding On Getting Full Coverage Dental Plans
Full coverage dental plans can be ideal for those who already have existing dental issues, as coverage for emergency and major procedures can prevent possible financial disaster. For those looking for comprehensive dental coverage, researching your local policies will be a great first step.
So if you're considering investing in a full-coverage dental plan, do your research today to decide what's right for you and your budget.
If you've found this article to be helpful, be sure to check out some of our other pages for more wonders.