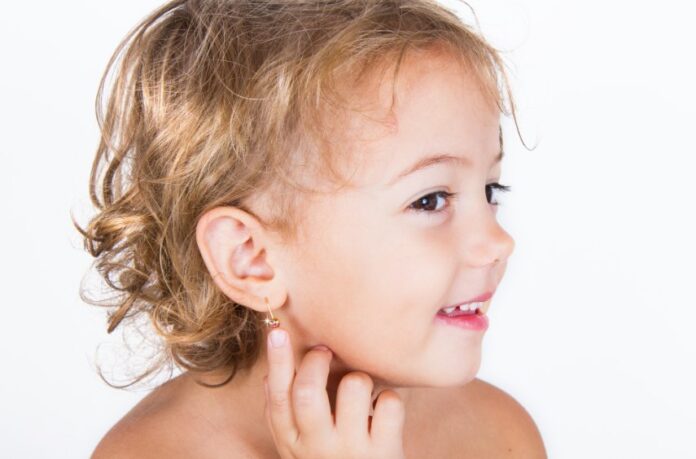 Are you looking for the right pair of earrings for your child?
Kids have an innate sense of fun and style. They love to experiment with different types of jewelry and clothing. If you are wondering how to choose the best earrings for kids, look no further.
In this article, explore some tips on picking out a pair of earrings that your child will love. Read on to explore some great jewelry tips to keep your child looking chic and stylish.
Consider Your Child's Personal Taste
When choosing earrings for your child, consider their personal taste. They may already have an idea of the style of earrings they would like, such as studs or dangly earrings. Little girls may be drawn to colorful designs, such as a daisy with a pink center or a heart with rainbow stripes.
Also, consider the material of the earring, as some may have specific allergies to certain materials. Do research to discover which metals and colors you can choose from. Most importantly, gauge your child's opinion, so they get the chance to express their own style through adornment.
Understand Different Earring Fastenings
The ideal fastening is one that's comfortable and won't catch easily on clothing or hair. Earrings with screw-on backs work well for young children due to their security. For older children, push-on-backs provide more convenience and are more secure than hook-backs.
It's important for parents to ask about different fastening types available in order to match the level of secureness needed for the age range of their child.
Think Practically About Day-to-Day Wear
Earrings are a great accessory, but studs are usually the best choice for kids. As little ones may be more active, larger earrings can get in the way and be a potential hazard for getting caught on objects.
Stud earrings are small and often secured firmly to the ear. When selecting the earrings, be sure to buy hypoallergenic earrings like silver or gold. They should also be physically comfortable to wear and not tug on the earlobe. Always make sure to get a pair that is made to last.
Consider the Versatility
When choosing the best earrings for kids, it's important to consider the versatility of the options available. Look for pieces that can be worn in different settings, from casual to dressy, or even for special occasions.
Look for styles that come in various types of metals, such as gold, silver, or titanium. Choose the design that works for their age and budget. The most versatile earrings should be crafted from hypoallergenic materials and can be cleaned easily with a damp cloth.
Pay Attention to Age Appropriateness
Smaller children should wear earrings that are made of hypoallergenic materials, such as plastic, stainless steel, silver, gold, or titanium. It's also important to select earrings that are small and lightweight.
Toddlers and young children should not wear large or heavy earrings, as these may contain sharp edges that could hurt a child's sensitive skin. Older children may be able to wear earrings such as studs or hoops.
Choose the Best Earrings for Kids Today
Earrings are a great accessory for kids to express themselves. With the right factors in mind, parents can pick out the best earrings for kids, considering age, occasion, style, and safety in mind.
With these components, kids will have stylish and safe earrings to complete their looks. Try finding a pair of earrings today to add some extra sparkle to your child's unique sense of style!
Make sure to check out some of our other posts for more helpful guides and tips.