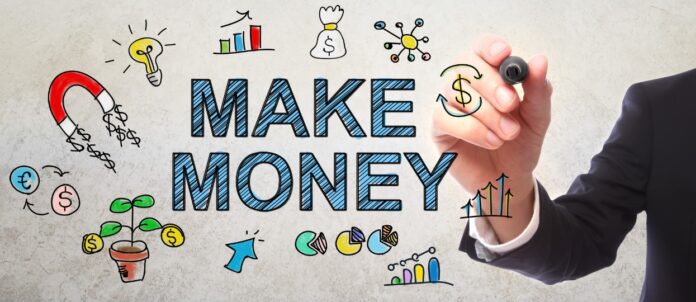 The U.S. Census Bureau states that 20% of households earn some form of passive income, either through rental properties, interest, or dividends. Additionally, the median amount is $4,200 per year.
That said, there are tons of ways to start bringing in passive income, and you can make much more than that.
Here are some of our top passive income ideas you have to look into.
Write an e-Book
Writing an e-book is an excellent way to get information out there and get paid for it. Maybe you're an expert at marketing, and you write an e-book on how to find and appeal to your target market. Writing e-books is a great way to start generating some passive income since once it's written, you just sit back and profit.
In general, e-books are also quite short. They may only be 50 pages or less, meaning you can write one fairly quickly.
Another benefit is that an e-book can drive traffic to your website, generate leads, and encourage people to sign up for other services or seminars.
Try Affiliate Marketing
Affiliate marketing is when you market a service or product on a channel, such as a blog or YouTube video. If the viewer likes the product, clicks on the affiliate link, and purchases the product, then you receive a portion of the revenue.
However, customers must know that you are an affiliate and that you'll benefit from the sale. As stated by the Federal Trade Commission, anyone that wants to be an affiliate marketer must conspicuously and clearly state their connection to the retailer. This transparency allows a consumer to make an informed decision.
Start a Vending Machine Business
Here's an idea you may not have considered before: start a vending machine business. Vending machines are everywhere, from hotels to airports and beyond. Although many people think about soda and chips when they imagine them, there are more options these days.
People want healthier choices. Some vending machines even sell electronics, makeup, or pharmacy products.
Vending machines continually display your products and make sales for you, so you generate income all day, every day.
Invest in Real Estate
Real estate investments are an excellent way to accumulate wealth, and becoming a landlord is a good way to earn a passive income.
You'll have to devote time to managing the property and collecting rent, but if you only own one or two properties, this is often quite manageable. If you're not great with maintenance tasks or you feel you don't have enough time to manage the property, you can always invest in a property management company.
Top Passive Income Ideas to Try
If you're looking for ways to build wealth and improve your financial security, you have to try one of these top passive income ideas. There are options out there for people of varying skill levels, and you can devote as much or as little time as you want to generate extra income.
Browse some of the content in our business section to find more tips on how to earn passive income, start a business, and more.