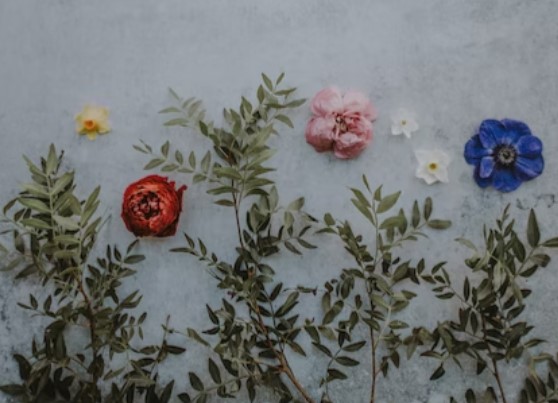 If you're planning on getting married in the United Kingdom, there are a few things you should know. While British weddings may seem similar to weddings in other parts of the world, there are some key differences that could trip you up if you're not prepared. In this blog post, we'll explore some of the most common pitfalls of planning a British wedding. From guest lists to dress codes and more, read on to learn what to avoid if you want your big day to go off without a hitch.
The cost of a British wedding
The average cost of a British wedding is around £30,000, but can easily exceed £50,000. There are a number of ways to keep costs down, however be warned – weddings in the UK can be very expensive.
If you're planning a British wedding, here are a few things to avoid if you want to keep costs down:
1. Avoid getting married on a Saturday – Saturdays are the most popular day to get married, so venues and suppliers will often charge more. Consider getting married on a Friday or Sunday instead.
2. Don't book your venue too far in advance – Many venues offer discounts for last minute bookings, so if you're flexible with your date then you could save some money.
3. Shop around for your suppliers – Don't just go with the first supplier you find, get quotes from a few different companies and compare prices before making a decision.
4. Avoid having a large wedding party – The more people you have in your wedding party, the more expensive it will be. Consider having fewer bridesmaids and groomsmen, or even just having one maid of honour and one best man.
5. Don't go overboard with the decorations – Simple decorations can often look just as effective as something more elaborate and will cost less money.
The guest list
When it comes to weddings, the guest list is one of the most important aspects to consider. After all, it's your big day and you want to make sure that everyone you invite is able to celebrate with you.
However, there are a few things to keep in mind when creating your guest list for a British wedding. First, be aware of the plus-one rule. In Britain, it is considered proper etiquette to only invite married couples or those in a long-term relationship as guests. This means that if you have single friends, they will likely not be able to bring a date unless you specifically invite them as a plus-one.
Second, keep in mind that children are not typically invited to British weddings. This is because the reception is often held in a pub or restaurant and can be quite rowdy. If you do have young children in your life that you would like to invite, be sure to check with the venue first to see if they are child-friendly.
Finally, remember that gifts are not expected at British weddings. In fact, it is considered bad manners to ask for gifts on your wedding invitations. If you do want to give your guests the option of giving a gift, you can include information about your registry on your wedding website or in a separate insert with your invitations.
The bridal party
When it comes to weddings, the British are known for their stuffy formality and adherence to tradition. But there are a few things that even the most proper Brits can do without. Here are a few British wedding pitfalls to avoid:
The bridal party: In Britain, the bridal party is traditionally made up of the bride's closest female relatives and friends. The maid of honor is typically the bride's chief attendant, while the bridesmaids play a supporting role. While this may seem like a good way to keep things simple, it can often lead to drama and conflict among the women involved. If you're not up for dealing with that kind of stress on your big day, consider ditching the bridal party altogether.
The best man: Like the bridal party, the best man is typically a close male relative or friend of the groom. And while he may be tasked with some important duties on the day of the wedding, he's also usually responsible for giving a speech at the reception. If you're not keen on having someone give a potentially awkward speech in front of all your guests, you might want to nix this tradition as well.
The father-daughter dance: This is a tradition that is often sweet and sentimental. But if you're not close with your father or simply don't want to share a dance with him in front of everyone, there's no reason to do it. You can always choose another family member or
The dress
No matter what you wear to a British wedding, you will probably feel overdressed. The dress code is usually "black tie," which means that men are expected to wear tuxedos and women are expected to wear evening gowns. However, even if you don't have a black tie outfit, don't worry – there's no need to go out and buy one. Just make sure you're wearing something nice and formal.
The food
When it comes to food, British weddings are typically very formal affairs. The menu is usually traditional English fare, and the wedding cake is often a fruitcake. While these traditions may be delicious, they may not be to everyone's taste. If you're looking to avoid any food-related pitfalls at your British wedding, here are a few things to keep in mind.
First, be aware of the formality of the affair. If you're expecting a casual buffet or potluck-style meal, you may be disappointed. In most cases, the food at a British wedding will be served sit-down style, with courses brought out one at a time. Be sure to communicate your expectations to your catering team so that they can plan accordingly.
Next, take note of the guests' dietary restrictions. With such a formal affair, it's likely that some of your guests will have dietary restrictions or allergies. Be sure to ask about these in advance and make accommodations as necessary. There's nothing worse than having an allergy attack at your own wedding!
Finally, don't forget about the cake! British weddings traditionally end with a tiered fruitcake being served for dessert. If this isn't your cup of tea (literally), be sure to let your baker know in advance so that they can prepare something more to your taste.
The Confetti
When it comes to confetti, British weddings are anything but traditional. In fact, most brides and grooms opt for dried natural petal confetti or rice over the paper petals. But if you're set on having confetti at your British wedding, there are a few things to avoid.
First, avoid using fresh real flower petals. While they may look beautiful in photos, real flower petals can be a pain to clean up. Plus, they'll likely wilt in the heat of the day.
Second, avoid using synthetic confetti. These small pieces of plastic can be harmful to the environment and will likely end up in the ocean if they're not properly disposed of.
Finally, avoid using too much confetti. A little goes a long way, and you don't want your guests to be covered in it!
The music
When it comes to wedding music, there are a few potential pitfalls to avoid if you're planning a British-themed wedding. First, consider the guests – will they appreciate traditional British music, or would they prefer something more modern? Second, think about the venue – is it large enough to accommodate a live band? And finally, don't forget to budget for the cost of hiring musicians.
Assuming you want traditional British music at your wedding, there are a few ways to go about it. You could hire a live band to play classic tunes like "God Save the Queen" and "Land of Hope and Glory." Alternatively, you could create a playlist of popular British songs from different eras – think The Beatles, Adele, and Ed Sheeran – and play it through a sound system. Or, for something really unique, you could commission a bagpiper to play during key moments of the day (just be sure to tell them in advance so they can prepare!).
Whatever route you choose, make sure you take the time to plan out the music for your big day. It's one of the most important elements of any wedding, and you want everything to be perfect!
The photographers
As a British wedding photographer, I've seen it all. From weddings that have been ruined by weather, to those that have been brought to a screeching halt by family drama, I've seen it all.
But, as much as I hate to see a wedding go off the rails, there is something oddly satisfying about seeing a train wreck in slow motion. That's why, today, I'm going to share with you some of the most common British wedding pitfalls to avoid.
1. Weather: It's no secret that the weather in Britain can be unpredictable. One minute it's sunny and beautiful, and the next minute it's cold and rainy. This can make for some pretty tricky wedding photography.
If you're planning a British wedding, my best advice is to be prepared for anything. Have a backup plan for your ceremony and reception locations, and make sure your photographer is comfortable shooting in both indoor and outdoor settings.
2. Family Drama: Weddings are emotional occasions, and sometimes that emotion gets the better of people. If you have a lot of family members who don't get along, it's important to plan ahead so that they can avoid each other as much as possible on your big day.
3. Timing: One of the biggest challenges of shooting a British wedding is dealing with the short days. Winter weddings are especially challenging, as the sun sets early and there isn't much time for taking photos outside.
Conclusion
There are a lot of potential pitfalls when it comes to planning a British wedding, but luckily there are also ways to avoid them. By being aware of the most common mistakes and pitfalls, you can make sure that your own wedding goes off without a hitch. Just remember to stay organized, give yourself plenty of time to plan, and delegate tasks to trusted friends and family members. With a little bit of effort, you can make sure that your British wedding is everything you've ever dreamed of.