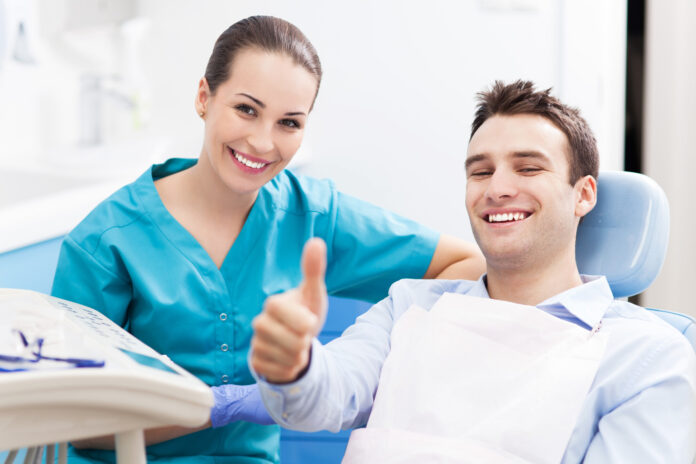 Are you getting ready to visit the dentist for the first time in a while?
In our busy lives, trips to the dentist can easily fall through the cracks. If this is your first visit, you might be afraid you'll be scolded for not keeping up with your dental hygiene.
Maybe you live with anxiety when it comes to medical professionals, so the visit is going to be more nerve-racking than normal.
In either case, knowing which questions to ask the dentist can ease anxiety. But what should you ask? Sit down for this short guide on what questions to ask the dentist before your visit.
What Is Your Educational Background and Experience?
You should find out where they went to dental school and how long they have been practicing. It is also important to ask if they have experience treating patients with your particular dental needs.
For example, if you have periodontal disease, you will want to see a dentist who has experience treating this condition. By asking this question, you can be sure that you are seeing the best dentist who can provide the care you need.
What Can I Expect During My First Appointment?
The more you know, the less anxious you'll feel.
The dentist will likely do a thorough examination of your teeth and gums. They may also take X-rays to get a better look at your teeth. Be sure to ask the dentist any questions you have about the examination.
Your dentist may also recommend after-visit care like brushing your teeth, flossing, or dental sealants. Learn more about dental sealants if you haven't heard about it!
What Are Your Policies on Treatment and Payment?
Find out if the dentist accepts your insurance, what methods of payment they accept, and what their policy is on treatment for new patients. Also, ask about any fees associated with your first appointment.
Be sure to get all of this information in writing so that you can review it before your appointment.
What Are Your Office Hours and Procedures for Emergency Care?
Some dentists have evening and weekend hours to accommodate busy schedules, while others are only open during traditional business hours.
Find out what the dentist's policy is for emergency care. Will they see you right away if you have a toothache or do you need to make an appointment? If you do need to make an appointment, how soon can you be seen? It's important to know what to expect in case of a dental emergency.
What Are Your Fees for Dental Services?
Knowing the fees for dental services can help you budget for your treatment and avoid any unexpected costs. It is also a good idea to ask about any payment plans.
Asking about their fees is a great way to make sure you are getting the best possible price for the dental work that you need. In addition, you should also ask about any discounts or promotions that the dentist may be offering.
How Do You Handle Anxiety/Fears Surrounding Dental Care?
Some dentists may have special training in handling anxiety and can offer sedation options to help you feel more relaxed during your appointment. Inquire about what methods they use to help calm patients and make them feel more comfortable during dental procedures.
What Is Your Policy on Numbing/ Sedation for Dental Procedures?
Talk to the dentist about your options for numbing sedation.
They may be able to offer you a cream to numb the area before the procedure, or they may be able to give you a pill to help you relax during the appointment.
How Often Should I Be Coming in for Dental Appointments?
Depending on your dental health, the dentist may recommend that you come in for a cleaning every three to six months or every year. If you have gum disease, you may need to come in more often.
You should also ask the dentist about what type of cleaning you will need. Some people need a deep cleaning, which is a more intensive cleaning that is done below the gum line.
What Are the Risks/Side Effects Associated With the Procedure?
Some dental procedures may have more risks than others, and it is important to be aware of these risks before you undergo the procedure.
Many side effects from dental procedures are minor and temporary, but some can be more serious. Be sure to ask your dentist about the risks and side effects of the procedure you are considering, and be sure to ask about what you can do to minimize the risks.
What Information You Should Provide to Your Dentist
Ask what information you need to provide in order to make the best decision for your dental care like medical history, medications, and any allergies.
This includes letting them know about any previous dental work you've had, any medical conditions that could affect your dental health, and any medications you are taking.
Ask The Dentist To Have The Best Dental Care
You should always feel comfortable asking your dentist questions, no matter how minor they may seem.
Ask the dentist these questions to get a feel for the dentist's level of experience and expertise, as well as their bedside manner. This will help you make an informed decision about whether or not they are the right fit for you. Check out some more health-related topics on our blog to learn more!