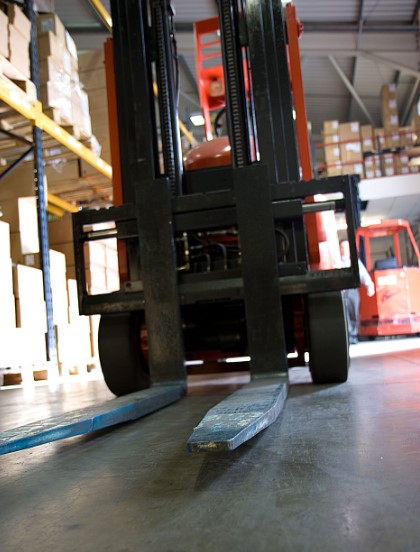 Do you have a small business that requires heavy machinery? Then it would help if you almost had a forklift. It makes shipping and loading much smoother, safer, and faster. Even if your company moves light loads, a forklift can still help move pallets.
There are two options when buying a forklift, new and used. But you have plenty more to consider when it comes to used forklifts.
We'll walk you through how to pick the right used forklift for your small business. Read along to learn more!
Make Sure It's Safe
First, inspect the entire machine and look for any signs of wear and tear. Things to watch out for include engine troubleshooting, loose parts, or visible signs of damage. Second, make sure to look at the manufacturer's safety record.
To buy a forklift, ensure the forklift is safe to use, and inquire about any recall notices or safety advisories issued. Third, be sure to perform a maintenance check. It includes checking the brakes, lights, and tires and ensuring the machine is up to the government safety regulations.
Inspect the forklift engine and hydraulic system to ensure no leaks. Finally, when using the forklift, always wear personal protective equipment, such as a helmet and safety glasses, and obey the safety protocols outlined by the manufacturer.
Compare Prices
Start by researching the forklift market online to get an estimate of what a similar model would cost. Visit local used lift dealers and negotiate with them. If a local dealer is unwilling to accept your offer, contact a dealer in another city and ask if they are willing to work with you.
Search online auction sites and look for forklift auctions. Seeing what other buyers are willing to pay helps to establish a fair price. Contact the seller to ask as many questions as possible about the equipment's condition and ensure it is in good working order.
Get Help From a Professional
First, research forklift companies and mechanics in your area with good customer reviews. Contact several companies to discuss the type of forklift you need. Ask if they can inspect the forklift you want to purchase a forklift, either in person or through pictures.
Find out the sale price, cost of repairs, and the potential downtime while replacing your forklift. It is also essential to verify the age of the forklift and get paperwork outlining the previous owner's maintenance records.
It will also be necessary to ask questions about how often You used it, how long it has been in operation, and the condition of certain parts. Visit 99lifts.com to get a quality forklift.
Buy a Used Forklift Today
It is essential to consider all these factors when considering purchasing a used forklift. Ensure any used lift you are choosing is safe and in good condition.
Always shop for the best deal, and don't be afraid to ask questions. Contact a local equipment supplier for assistance if you need help finding the proper use to lift your needs.
Did you find this article helpful? If so, read our blog today for more information about machinery tips!