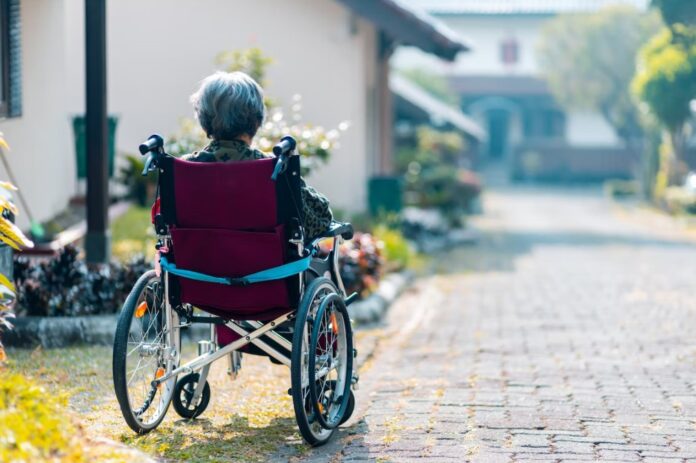 As a child, you think of your parents as invincible, strong, healthy and as though the hands of time have stopped, and they don't age. Unfortunately, that's not how time works and as you move through your adult years, health issues can arise with them and suddenly it is your parent that needs care. If you have an elderly parent who has recently been diagnosed with dementia it can be a very shocking and scary time for the family. Much of those feelings can be wrapped up in the fear of the unknown.
To help make this time a little smoother, here's a look at some of what you may expect to happen or require once your parent has been diagnosed with dementia.
Understand It Is a Progressive Condition
One thing that needs to be clear from the start is that dementia is a progressive disease. This means your parent will deteriorate over time.

The hope is that their progress is slow so that you have as much time together as possible. Over time more symptoms will arise, skills will be lost and their memory will suffer. So, while they may seem relatively fine right now, and life isn't affected too much, unfortunately, it may not stay that way.
Be Aware of Signs and Symptoms
Dementia has several signs and symptoms that are common. These symptoms can vary in severity and tend to get worse over time.
Some of the most common signs and symptoms related to dementia include:
Wandering
Mood swings
Agitation
Confusion
Memory loss
Hard time concentrating
Hard time conversing with others
Daily tasks become difficult
Your Parent May Not Understand the Diagnosis
Depending on your parent's condition and how far along the progression is, there is a chance they may not even understand the diagnosis. This means they will need extra support, care and understanding.

Don't Stop Having Fun
For all the negatives associated with dementia, it's important to continue to do fun things with your parent. Visit often, take them out, do activities with them, and help them socialise — all of this will benefit their mental and physical well-being.

It May Be Wise to Look at a Care Home
If your parent's dementia is progressing quickly or you're unable to provide the constant support and assistance they need, then a care home is probably a good option. Care homes are meant to offer peace of mind for families so that they know their loved one is being supported and looked after in all senses.

Staff will be able to assist with their daily routine, ensure medication is taken correctly and on time, serve and help feed meals, offer activities and entertainment to residents and ensure they are never alone. You can visit care homes such as
bailyhouse.co.uk
to get a better sense of what life would be like for your parent in one of these facilities.
These tips will help you to understand what to expect in the coming months and years after your parent has been diagnosed with dementia.

It's normal to feel sad, but remember they are still here and there is still life to be enjoyed.