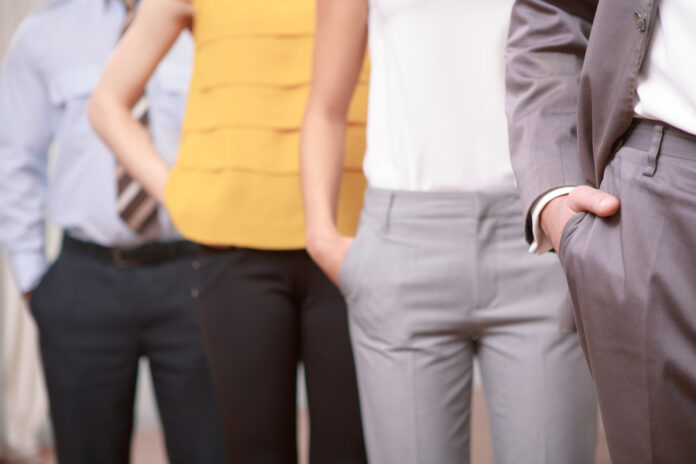 Your fashion is a projection of your personality.
At present, companies are trying to create a more gender-neutral work code. Some start with the pants, while others get right to the top-down sleeveless button-up.
While flexible work dress code guidelines vary, they all share one common trait. They help make dressing more casual at the office.
Employees are free to dress as they please, but one common thing they should consider is the overall image they want to give clients.
So, what should you consider for your work dress code?
Workwear Etiquette: What to Wear to Work
Assume that your workplace allows your employees to wear whatever they want. However, you also want to make sure that professionality is kept. This means avoiding anything too casual, like jeans, t-shirts, or sneakers.
Most companies will have a dress code specifying what is appropriate to wear to work. Everyday items to include in a work dress code are business casual attire, clothing appropriate for the climate, and closed-toe shoes.
Business casual attire is typically a collared shirt, dress pants, and dress shoes for men, and a blouse, skirt, and dress shoes for women.
But what else should you keep in mind? Here are a few ideas of what to include in the work dress code.
First, encourage your employees to use clean and pressed outfits. Make sure they don't look like they just rolled out of bed. Choose clothes with fabrics that are wrinkle-hesitant and easy to care for.
Second, include in the dress code to avoid anything too revealing. This means no short skirts, low-cut tops, or shirts that show off their midriff. After all, you want your employees to look polished and put-together, not sexy.
In general, advise your employees to be conservative regarding workwear. If they are unsure whether something is appropriate, it's probably best to leave it home.
Third, have dress code colors. Make them pay attention to the colors they are wearing. Stick to professional colors like black, navy, grey, and white. However, recommend it to them to make them look more vibrant and alive–not like they are about to give a eulogy.
Allow them to stick to colors complimenting their skin tones and making them feel good. Employees confident in their looks can focus more on the tasks given to them. Thus, a better working experience for everyone.
Fourth, allow them to wear accessories. A well-chosen necklace or earrings can make an outfit pop. Just instruct them to ensure their jewelry doesn't make too much noise or become a distraction.
One accessory that you can mandate them to wear is custom magnetic name badges. Not only will they be easily identified, but they will also allow them to be stylish and professional simultaneously.
Work Dress Code: Creating a Professional Look
A work dress code is a set of written and, more often, unwritten rules concerning clothing. Clothing, like other aspects of human physical appearance, has a social significance. Employers should consult with employees when developing a dress code to ensure it is nondiscriminatory, consistently enforced, and job-related.
However, a work dress code should be professional and appropriate for the work setting. If you're unsure what to include in your workplace dress code, a good rule is to side with the professional look.
In need of more fashion and business advice? Read more on our blog.