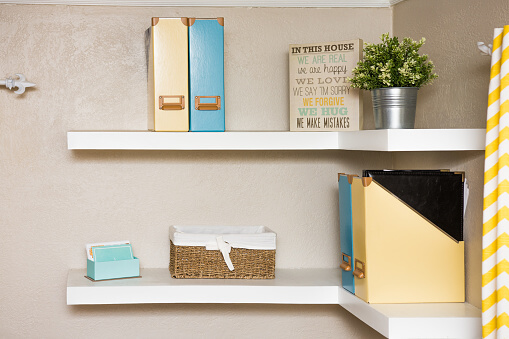 Why You Need To Install Floating Shelves
When you're working with a space that has little to no storage, you need to find creative ways to maximize the storage space you do have. Floating shelves are one of the best ways to make the most of your available wall space and never go out of style!
Plenty of homeowners choose to install floating shelves in their homes, but it's not just aesthetics that make them great additions to any room. Floating shelves come with numerous benefits you might not realize at first glance.
If you have been considering installing floating shelves in your home or office, here are some reasons why you'll want to do so as soon as possible.
Benefits of Floating Shelves
The following are some benefits of installing floating shelves:
Space Savers
Shelves take up a lot of space. There is nothing wrong with that, but if you're looking to save some room in your home or just have a new way to display your decorations, Floating Shelves are perfect for you. They don't take up too much space, and you can do things like wall hangings off of them as well.

Most importantly: they look cool! What more reason do you need?
Light and airy
What is also great about installing floating shelves is that you can add some extra space to make it seem lighter and airy. This creates a cozy and relaxing environment that allows your home to look bigger than it actually is. Rather than having shelves around the whole wall, you can simply install them in certain spaces for an interesting layout that can still make space appear more open.
Versatile in Design
For those of you who want to incorporate shelves into your home's design scheme but aren't sure what styles to look for or how much space you have to work with, floating shelves are one of those products that can fit into just about any living space. They come in a wide variety of shapes and sizes and can be customized, so they work with any existing decor.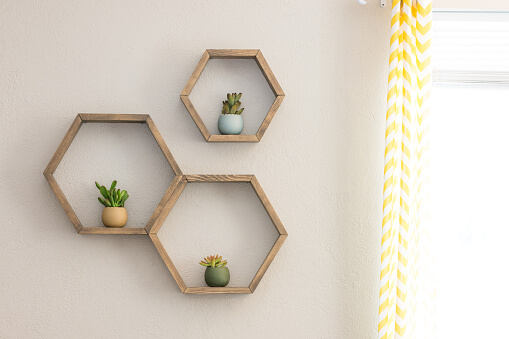 Can Have Them Match Your Existing Furniture
Designers love using floating shelves because they can be installed in any room and match any existing furniture. The great thing about these is you have a lot of options to choose from when it comes to design. If you are buying them online, look at how they come already assembled or if they require assembly. If they come pre-assembled, that is always better so you do not have to worry about assembling them yourself and not knowing how you want them installed.
They are Easy to Clean
No more having to dust those hard-to-reach places that your average shelf tends to make inaccessible. The lack of any solid backing or support also makes it much easier to clean these shelves from top to bottom.

Of course, you should still be careful when cleaning around them as not every finish is compatible with liquid, but as long as you're being smart about what cleaner you use and how much pressure you apply, your new floating shelves will look just like new for years to come.
Classy and Modern Look
The hidden brackets running around the panel give these shelves a minimalist design. They also give you a functional piece of furniture that is stunning and can be used to display items. The shelves will bring an air of classiness to any space they're in. Although they are fairly pricey, they are worth the investment if you want something with a modern look.

Provide Extra Storage
A floating shelf is a good way to add storage. These shelves are ideal for people who have limited space but want more storage space in their homes. With these shelves, you can place your favorite items on display while keeping them hidden from view. If you like to keep your things organized, then these shelves are perfect for you. They come in many different sizes and colors so that you can match them with your decorating scheme.
Easy to install
Installing floating shelves is a DIY project that can be done in less than an hour. Just find a stud, measure to fit your shelf width, and start screwing! It's as easy as that. Be sure to properly weight down any paperbacks or hardcovers you put on them, however. They're not super heavy-duty shelves.
How to install floating shelves:
if you want more articles like this one, write a comment below. We would love to hear from you.
Also Read:
How To Clean Himalayan Salt Lamp
How Do Mental And Emotional Illnesses Affect Social Health
How To Start A Firewood Business And Make A Profit