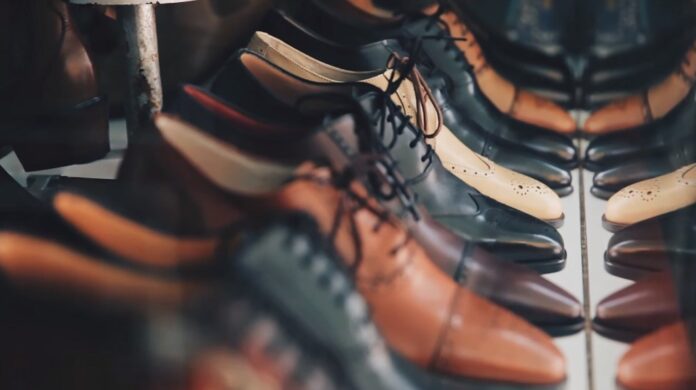 In the modern world, it's essential that you're prepared at all times.
Whether you're working in an office or preparing for an exciting weekend away with friends, there are many scenarios where you need to be properly equipped. This rings true when you're picking out new outfits and footwear.
Tailored suits, stylish casualwear, and immaculate dress shoes for men are a staple requirement in the wardrobes of most gentlemen. Yet why are dress shoes so important, and what constitutes the "perfect pair"?
Keep reading to discover the most essential dress shoes for men and how you can define your own style.
Types of Dress Shoes for Men
There are four main types of dress shoes for men: the oxford, the Derby, the Monk strap, and the loafer. Each has its own distinct style, and each is appropriate for different occasions.
Oxford Shoes
These are traditionally seen as dressier than derbies because they dont have any exposed laces. Instead, they have closed laces or eyelets with holes punched into them so that when you tie them up it looks neat & tidy rather than messy
Derby Shoes
These are generally more casual than oxfords and may even be considered work boots by some employers. They have an open lacing system that allows the shoe to breathe more easily and helps prevent sweating during hot weather conditions like those in Texas or Miami where it's common to wear sandals all day long without socks on your feet!
Monk Strap Shoes
These are a more casual option and are often worn with khakis or chinos.
Loafers
These are the most casual of the four and can be worn with just about anything.
How to Choose the Right Dress Shoe for Your Outfit
Shopping for dress shoes for men can be tricky. Men's dress shoes are a lot more complicated than we think they are, and it's often difficult to find a pair that fits well.
There are many factors to consider when choosing the right dress shoe for your outfit. You need to make sure that you wear matching dress shoes for a cohesive look.
The first is the occasion. If you are dressing for a formal event, you will want to choose a more traditional shoe, such as a loafer or oxford. If you are dressing for a casual event, you can be more creative with your choices of shoes, such as boots or sandals.
Another factor to consider is the color of your outfit. If you are wearing a suit, you will want to match the color of your shoes to your suit. If you are wearing jeans, you can choose any color of shoe you like.
You also need to consider the fashion style of your outfit. If you are wearing a traditional suit, you will want to choose traditional shoes. If you are wearing a more modern outfit, you can choose a more contemporary shoe.
How to Shop for Quality Dress Shoes
When it comes to shopping for dress shoes for men, it should be about quality over quantity. Don't just solely focus on the price tag when buying dress shoes.
There is a wide range of prices for dress shoes, so it is important to take the time to compare the options and prices for the dress shoes you like.
When buying online, you can readily look at this reputable store and simply visit their website to see their collection of dress shoes, slip resistant shoes, and other kinds of shoes.
You can wear cheap dress shoes; however, they are fine for short-term use. So how can you make sure that you are buying quality dress shoes? You must inspect the construction and look for the following:
Leather
Genuine leather is required; you may opt for full-grain calfskin or great-quality suede. What is fantastic about genuine leather is that it can be repaired several times, breathes better, and adapts to the contour of your foot.
However, you need to be very careful for those labeled to be made of "genuine leather." Make sure that you have a good understanding of how to spot fake ones.
Stitching
The stitching must be barely noticeable and should look neat. Don't settle for one that doesn't meet your standards.
Lining
Your shoes' interior should be lined with premium calfskin or genuine leather, not synthetic materials.
Well-Made Soles
The soles must also be leather. These must also be stitched to the bottom of the shoes, instead of just simply being glued.
How to Care for Your Dress Shoes
Dress shoes are an important part of any man's wardrobe and it is important to take care of them to prolong their life. Here are a few tips on how to care for your dress shoes:
Polish your shoes regularly with good quality shoe polish. This will help to protect the leather and keep them looking shiny.
Avoid getting your shoes wet if possible. If they do get wet, stuff them with newspaper and let them dry naturally.
Don't store your shoes in direct sunlight or in a humid environment as this can damage the leather. Moreover, always use shoe trees when you are not wearing your shoes. This will help to keep their shape and prevent them from getting creases.
Get your shoes professionally re-soled when the soles start to wear down. This will extend the life of your shoes and make them more comfortable to wear.
Are You Ready to Shop for the Best Pair of Dress Shoes?
Dress shoes for men are an essential piece to complete a man's outfit. Men's dress shoes come in a wide range of styles that can fit every occasion, and your choice will often depend on your age, social life, occupation, and marital status.
With so many options out there, it can be tough to know where to begin. But with this guide, you'll be able to find the perfect pair of dress shoes for any occasion. So, what are you waiting for? Start shopping!
If you're searching for more style tips, check out the rest of our blog.