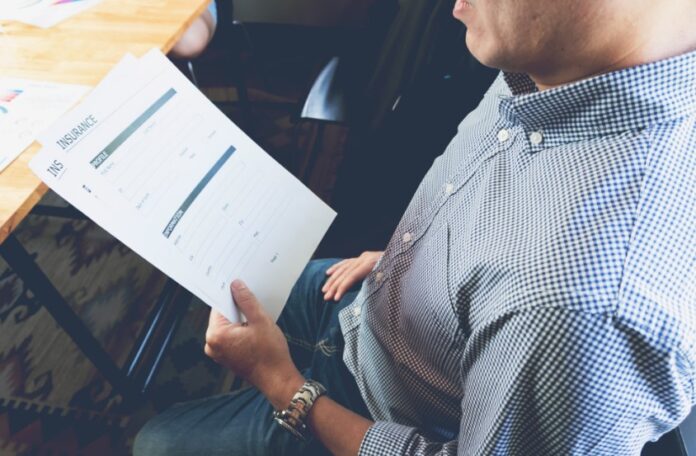 From the outside, most businesses look fairly similar to the casual observer. Most small to medium-sized businesses run essentially the same way with the same systems.
Business insurance stands out as the differentiator between business models. Without proper coverage, your business is potentially liable to lose a great deal of money. The vastness of various business insurance options means you're probably not sure what you're missing.
So, what types of business insurance do you need? This comprehensive guide will break down what every business should be carrying to prevent loss in a court of law.
Professional Liability Insurance
Professional liability insurance is a type of insurance that covers the cost of:
legal fees
settlement judgments
other costs
This helps if you are ever sued for errors or omissions in your professional work. As a business owner, it is essential to consider the potential risks associated with your business and be prepared to cover any potential losses.
Different types of business insurance cover different risks. It can be done by identifying the potential risks associated with your business. These are those that can lead to potential financial losses that could arise. Do this by assessing the:
type of work you do
location of your business
products you make
products you sell
Property Insurance
Property insurance (PI) is essential for any business as it covers physical assets. These include but are not limited to buildings, inventory, equipment, and furniture. It can help you protect your business from risks like:
fire
flood
theft
vandalism
It can cover physical damages to your property, as well as any liability that comes from owning and operating a business. When figuring out what types of business insurance you need, the size of your business and its location should be taken into consideration.
Additionally, the types of products or services your company provides should be taken into account as well. It's important to determine the specific type of property insurance you need.
This is to make sure that it covers any risks you might face. Proper research can help business owners find the right property insurance policy.
Workers' Compensation Insurance
With the increasing complexity and ever-evolving nature of business insurance, it is important to make sure you have the right coverage. This is a type of insurance specifically designed to cover employees who are temporarily or permanently injured on the job.
It helps cover medical expenses, lost wages, and other costs due to a work-related injury or illness. It is important to remember that workers' compensation laws vary from state to state, so it is important to review your state's specific requirements. This is to determine the type of coverage you need and how much your business should carry.
Additionally, employers should keep in mind that this insurance can protect from lawsuits. With the right coverage, you can ensure that you and your employees are protected.
Product Liability Insurance
Product Liability Insurance is an essential form of business insurance for anyone:
manufacturing
selling
designing products
It protects if a product causes injury or damage to an individual or property. It not only covers you for potential financial losses caused by such a claim. However, it also helps to protect your business reputation.
When it comes to figuring out what types of business insurance you need, PLI should be at the top of the list. All products should be thoroughly tested and only sold if they meet your company's safety standards.
Companies should also develop a clear return/exchange policy. This will help to minimize any potential claims against the business. Ultimately, This Insurance is an important form of business insurance that should be seriously considered.
Vehicle Insurance
It is important to evaluate the assets and liabilities of your business when choosing the type of insurance for your vehicle. Talk to a professional insurance provider, and crunch the numbers. There are some items you need to consider when opting for commercial auto liability insurance.
These are whether you need physical damage coverage or collision and whether you have hired or leased an employee. Also consider, who should be listed as an additionally insured on the policy and at what level of coverage.
As a business owner, it is important to know what questions to ask and compare coverage and pricing to identify the best match for your business. The right provider and coverage could mean saving your business money and having the confidence your assets are protected.
General Liability Insurance
General liability insurance is an essential form of business insurance for any company. It is designed to protect businesses from losses in the event of:
accidents
personal injury
property damage
This type of insurance provides coverage for claims made against a business as a result of an incident. It covers both direct and indirect damages stemming from third-party lawsuits.
The main considerations when figuring out which type of business insurance you need are the size and type of business and the amount of income the company generates. It also includes the level of risk associated with the company's operations.
Additionally, this insurance form should be personalized to meet the unique needs of every business. Doing research on similar businesses and their level of liability protection can also be helpful. If you want to learn more about business insurance, contact an insurance broker today.
Choosing Between the Types of Business Insurance
When it comes to getting the best from different types of business insurance, how do you make sure you get it right? Evaluate your needs, price shop for competitive rates, and make sure any broker you work with is licensed and experienced.
Reaching out to a business insurance expert can help you identify the right coverage that meets your needs and fits your budget. Protect your business – contact a business insurance expert today
If you want to read more articles, visit our blog.