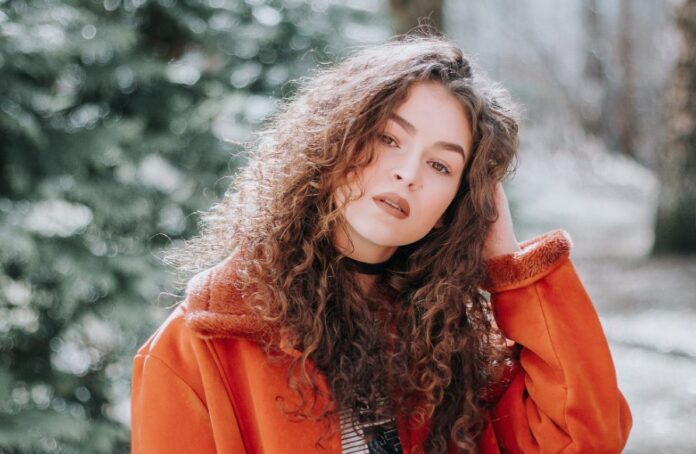 Have you been struggling with frizzy and unkempt hair for years? Do you feel like you have exhausted all options and are still failing? Fear not and explore techniques for defining those curls in the shower and after, as well as styling methods to make it just right.
Start love and learn how to take care of curly hair with this tutorial and never dread bad hair days again!
Keep Your Hair Moisturized
Use oils and conditioners specifically designed for curly hair such as argan, jojoba, coconut, or almond. When you shampoo and condition your hair, use these oils to lock in moisture and minimize frizz. Make sure you rigorously brush out any knots or tangles after washing and only apply styling products (such as leave-in conditioners) to damp hair.
Lastly, use a wide-toothed comb when styling your hair to ensure your curls are defined and don't become frizzy. With proper moisturization, you can say goodbye to frizz and define your curls like a pro!
Take Care of Your Scalp
Be sure to use gentle products that nourish the scalp and don't strip the scalp of its oils. Additionally, scalp exfoliation can help reduce scalp build-up, which can cause scalp dryness and frizziness. Finally, use a deep conditioning mask weekly to help add moisture to the scalp and nourish the curls.
Detangle Your Hair
Detangling can be done by using a wide-toothed comb and starting at the bottom of your hair. You want to gently and slowly work the comb upwards to gently remove any knots or tangles. If you encounter particularly resistant tangles, it's better to use your fingers instead of the comb.
Always use a moisturizing conditioner when detangling – this will help reduce the amount of breakage and is helpful in curly hair care. A leave-in conditioner will help define your hair curls afterwards and give you frizz-free and defined curls.
Protect Your Curls from the Sun
UV rays from the sun are incredibly damaging to curly hair and can strip the moisture from it, leading to breakage and split ends. Protecting your curls from the sun is essential to keeping them healthy. Sun exposure can lead to dryness and frizz, so you should wear hats or use an umbrella when spending time outdoors to protect your locks.
Additionally, use a leave-in conditioner that is enriched with SPF to create a barrier and lock in moisture. Also, use a nourishing styling cream as part of curly hair maintenance. This will help hydrate and control frizz while protecting the curls from the sun.
Get Help from Professionals
Professionals can be a great way to help you on your journey from Frizz to Fab hair. This can include a great stylist, not just anyone. It's good to research the stylist's qualifications and ask to see any previous work they may have done on curly hair.
A professional from a hair salon will also be able to assess the specific needs of your hair and provide advice on the best products and treatments for your unique hair type and curl pattern. This can go a long way towards helping you turn your frizzy hair into fabulously defined curls.
How to Take Care of Curly Hair
The key to beautiful curls is learning how to take care of curly hair. With some knowledge and effort, you can easily transform your frizzy hair into defined and nourished curls. Give it a try! You'll be glad you did.
Found this interesting? Read the rest of our blog and learn more!