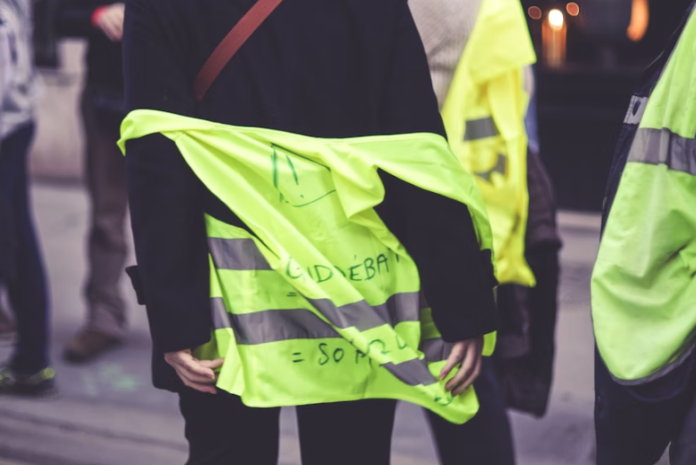 An optimal concealed carry vest should fit close to the body without restricting movement or pinching around the arms. It should also have room for emergency and medical supplies, tools, and a map.
They Reduce Visibility
For concealment, look for a vest that fits close to the neck and shoulders without restricting movement or pinching around the arms. If you're going to wear a pistol, be sure the vest has a holster so you can draw your weapon quickly if necessary. For a tactical vest that's as invisible as possible, consider concealment vests with dual covert CCW pockets at the chest so you can instantly reach for your sidearm. The ambidextrous holster also holds magazines, a flashlight, and other gear. The vest has a detachable hood and hook-and-loop fastener to keep the weather out. Strategically placed elastic bands on the vest allow you to attach camouflage material like local foliage, twigs, or tufts of grass to help blend into any environment. This makes the vest perfect for patrol or callouts when discretion is crucial. It's also made as durable as possible, with extensive bar tacking and quad-stitching on major seams for superior strength and toughness.
They Decrease Detection
A concealment vest can improve your tactical performance by obscuring your weapon from the sight of others. When you walk with a sawed-off rifle or shotgun under your coat, the butt will often poke out from behind the armpit. The jacket will also hang down over the weapon and create a bulge.
When officers, soldiers, and other people with security concerns see this, they know the person is armed and could be a threat. This type of visual weapons screening is valuable for law enforcement and military personnel because it helps them quickly identify potential threats.
A top-tier tactical vest will have plenty of pockets and pouches to accommodate a range of gear. Look for bags that fit the size of the equipment you plan to carry and secure them with zippers or Velcro. Look for backup belt loops to add more gear if needed, and consider purchasing a vest with a hydration bladder to fight exhaustion on long missions.
They Decrease Detection During Movement
The durable vest has twin concealed carry pockets built into the chest to hold your sidearm, while a large rear cargo pocket provides ample room for maps, water bottles, and other gear.
This vest includes two interior hook and loop fields for right or left-handed holsters for enhanced firearm concealment. There are also 17 pockets for important everyday carry items like a wallet, keys, or cell phone.
The ideal concealment vest should fit close to the body without restricting movement or pinching around the arms. It should also be long enough to cover your torso when standing but not so long as it rides up when bending over or sitting down. If you're on the hunt for a new vest that can do all of these things, consider getting one in a tall size.
They Decrease Detection During Sleep
If you're carrying a weapon, it helps to have a concealment vest that holds it securely. The vest should also be able to accommodate body armor plates and have interior pockets for extra gear in case of an emergency.
One such vest is popular with armed security guards who must carry weapons on specific details. It has two concealed carry compartments that accommodate a handgun and equipment like mags, speed loaders, batons, mace, and cuffs.
There are multiple pockets for EDC items, and the vest includes a D-ring to secure keys safely. It also has ambidextrous holsters that are sized for most self-defense handguns.