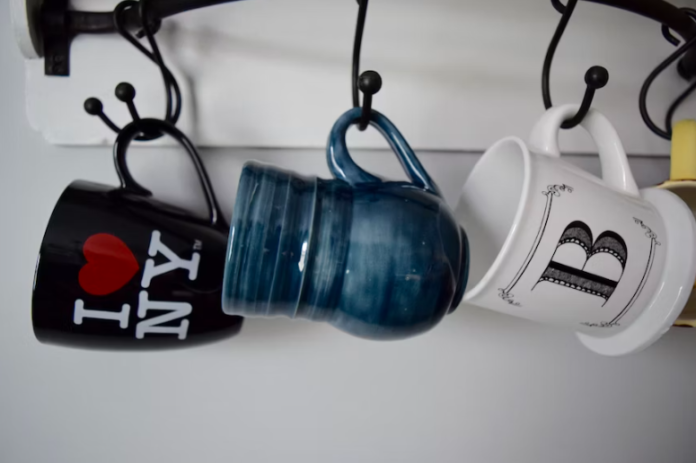 Mugs are a great promotional tool on their own or as part of an overall marketing strategy. They can boost brand awareness, increase customer loyalty, and encourage repeat business.
When selecting a mug design, consider your target audience. For example, if you're in the creative industry or being funny and witty is part of your brand identity, consider a fun and unique design.
They're Easy to Use
Custom mugs are a great promotional item to share with customers, employees, and business partners. You can use them to promote your business at events or trade shows and give them away to people to keep them in their minds daily.
Mugs can be customized with various creative elements and colors to create a unique, on-brand design. You can add your logo and company or school colors for a more consistent look.
Creating custom mugs is easy with sites that allow you to edit your mug's design and include various preview options, including text features (custom fonts and display options) and image uploads with customizable icons and shapes.
They're Versatile
Mugs are a versatile marketing tool that can be customized to suit any brand, campaign, or event. The possibilities are limited only by your imagination. You can add a slogan, additional icons, and pictures to make your designs more memorable and eye-catching.
You can also find mugs in different styles, including square and wavy-sided options and mugs with unique handles. Choosing the right mug style matches your design and fits your target audience's preferences.
Mugs are a great promotional product to give away at trade shows, company anniversaries, and other events. They can increase brand recognition and customer loyalty. They are also a more cost-effective marketing alternative than traditional methods.
They're Affordable
Mugs are an affordable promotional product that can still significantly impact your brand's awareness. They're an excellent option for giveaways at events, like trade shows or corporate conferences, and can also be given to employees and customers.
People are often sentimentally attached to their mugs, whether they're the one that holds a delicious cup of coffee or a cup of tea at home or their favorite mug from your coffee shop or cafe. You can capitalize on this loyalty by giving them a personalized mug that features your brand's logo or message.
Choose an attractive and functional mug style, and use eye-catching images or witty sayings to create a unique design. Upload your designs or browse the store for existing artwork that you can purchase with a pay-as-you-sell mechanism.
They're Durable
The best promotional mugs are unique, eye-catching, and engaging. People don't want to use just any old mug—they want one that represents their brand and is fun or cool enough to share on Instagram.
Besides using them to drink their morning coffee, they'll also use them at work or on the go—meaning that customers and prospects will see your logo and message multiple times. This is especially true if you add a call-to-action or other relevant information to your custom mugs.
Some offer a simple way to add custom designs and pictures to mugs, and the company handles printing, shipping, and other details when orders come in from your website. This is an excellent option for businesses wanting to avoid paying upfront or investing in stocking inventory.
They're Customizable
Providing your clients with a unique custom mug is an effective marketing tool because it allows them to showcase their logo and branding. This helps them gain recognition and encourages their customers to return repeatedly.
Mugs are versatile promotional items that businesses of all sizes can use. They can be customized with designs, from simple logos to witty sayings and beautiful images. You can add a personalized message to your client, like a date, a family photo, or a note of thanks.
Custom mugs are a great promotional tool to increase brand awareness. They're inexpensive to produce, have a long shelf life, and are a fun alternative to traditional forms of advertising.