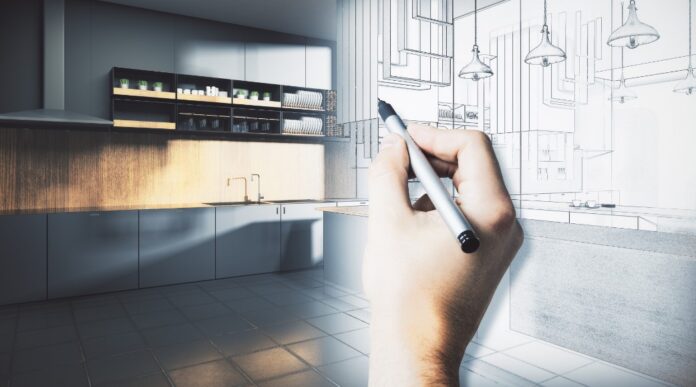 Did you know in 2021, 27% of American homeowners upgraded their kitchen? Customizing and renovating your kitchen should be at the top of your list this coming year. With motivation and ambition, remodeling your kitchen will not only improve the aesthetics of your house, but it will also provide more space and efficiency.
If you have always wanted a gorgeous kitchen but are still trying to figure out where to start, it is time to learn the steps of renovations and remodeling. From kitchen renovation estimates to thinking through designs and equipment, you need to have a plan and not rush into it.
Read on to learn the critical steps in renovating a kitchen like a pro.
Plan Your Kitchen Renovation Budget
It is important to plan a budget for a kitchen makeover before you start. It makes sure that the total price of the job includes all costs for renovations. Make a list of everything you'll need to finish the job, including the costs of materials and labor.
Then, figure out how much each item costs per unit, including the cost of delivery. Work with contractors who can give you estimates that are correct.
Next, figure out how much the labor will cost, taking into account the time, tools, and professional help you will need. Last, think about any extra fees, like taxes and shipping costs.
Make sure to add a little extra to your budget to cover any unexpected costs. This will help you make an accurate budget for the project that takes into account all of its parts and can be used to guide the wh
Evaluate the Existing Kitchen Layout
Evaluating the existing kitchen layout is a fundamental step in the renovation process. Conduct a thorough assessment of the kitchen area and its elements to understand how they interact and the efficiency they afford.
Look at the current flow of traffic and the amount of usable space. Consider the existing cabinetry, appliances, and lighting and which elements may stay and must be replaced.
Analyze the existing countertop, sink, and backsplash and determine if cosmetic or structural changes are necessary. Finally, evaluate the need for additional storage, and consider the availability of power outlets and waterlines when planning new appliances.
Select the Right Kitchen Cabinets and Countertops
One of the critical steps to kitchen renovations is selecting suitable kitchen cabinets and countertops. It is crucial to consider the kitchen's design, shape, and size before beginning the renovation journey.
Consider the space available, the style of the kitchen, and the budget you allocate to the project. Choose cabinets and countertops that match the kitchen style, are the correct size, and are within budget.
Research different models, shapes, and makes of the cabinets and countertops. Some materials might be more durable. However, these often carry a higher price. Select the right color and design to coordinate with the kitchen.
Explore the Latest Kitchen Technology
When renovating a kitchen, the key steps are planning, budgeting, researching, and seeking professionals where needed. Planning involves setting a timeline, researching the latest kitchen technology (e.g., appliances, cabinetry, and countertops), and budgeting accordingly.
After research, consider how to enhance the current layout and the best kitchen technology. Consider needs for storage, lighting, and electrical needs.
New technology, such as induction stoves, is energy efficient. You can choose to install them to save on energy bills.
Additionally, sinks and taps with motion sensors can help to reduce water waste. Install motion-activated lighting to reduce electricity use.
By researching the latest kitchen technology, you can learn how to improve the kitchen and create a lasting, efficient environment. Lastly, seek the help of professionals for installing complex technology and appliances.
Hire Skilled Contractors and Set a Timeline
Hiring skilled workers can be one of the most important parts of designing a kitchen, since the right contractor will have the experience and knowledge to finish the job. Find nearby contractors with references and examples of their work in their portfolios. Check them carefully to make sure they have the right training.
After you've chosen a contractor, set a schedule that is reasonable and doable. Check in with the worker often to make sure that tasks are being done on time, and let them know right away if anything changes. Going over budget should always be a last option, and you should always follow local rules and get permits when you need them.
Utilizing Professional Services
Professional services can help get the job done right and can help with everything from planning to installation. If you decide to hire a professional, it's important to find out about their qualifications and experience and get a few quotes.
You should make thorough plans that include the materials you'll need, the design and layout of the kitchen, and the order in which the renovations should happen. As soon as you're happy with the plan, you can finish the repair. Hiring a professional service can make this process faster and less likely to go wrong due to a lack of experience.
Finishing Touches and Quality Control
Quality control should encompass the big-ticket items as well as the little ones. Ask a professional to check your outlets and drawers for proper operation. Sink and faucet fixtures should stem leaks.
Check the grout and caulking for cracks and uneven spots. Cabinet doors and drawers should be fitted tightly, and the wall and baseboard trim should be free from gaps. It is also vital to know how often to seal granite counters if you plan to add one to your kitchen space.
Touch-up paint, if necessary, should also be applied in these areas. Finally, cap off with a thorough cleaning to ensure that all dust and debris have been removed.
Learn the Vital Steps in Renovating a Kitchen the Right Way
Overall, the process of renovating a kitchen can be a complex and time-consuming one. Knowing the key steps, such as planning, budgeting, and proceeding in order, will provide a clear path to success, resulting in a beautiful kitchen. Invest the time to do some research and get started on your project today.
Want to learn more? Check out today's latest information and insights, and never miss a beat!