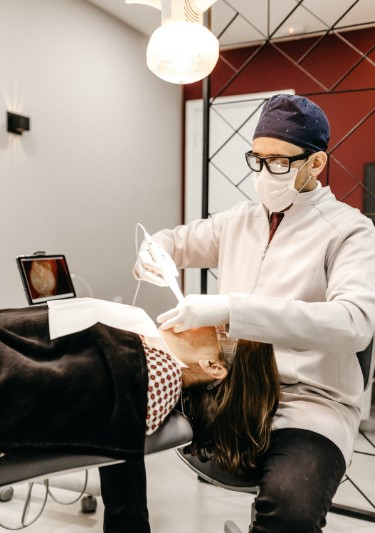 Are you a new patient at a dentist's office, or are you seeking an outstanding new dentist?
Choosing a dentist can be scary, especially if you've never been to one before. We learn how to choose a doctor, and we go to them. For some, dentist visits are just as important, and we need to know how to choose one too.
But how do you go about choosing a dentist? You see ads, or you see recommendations, but you're not sure where to go or what to do next.
Read on and learn how to choose a dentist today!
The Type of Practice
When choosing a dentist, one of the essential considerations to keep in mind is the type of practice. Different dentists specialize in different areas and it's important to find a practice that can meet your specific needs.
If you are looking for a family dentist, you should know the difference between pediatric dentist vs general dentist that offers preventive services for adults, children, and seniors.
The Location
Location is an essential consideration when choosing a dentist. It is important to find a dentist located nearby to make regular appointments more convenient, avoid long-distance travel, and reduce any anxiety around appointments. Having a recommended local dentist can make scheduling easier and, sometimes, allow for more flexible office hours.
If you need to take public transportation to reach the dentist, take special note of the location's accessibility. If extended hours, early morning and late evening appointments, and weekend availability are important to you, inquire about them.
The Cost
When choosing a dentist, considering the cost of the procedure is essential. Before scheduling an appointment, determine the type of service you need and the associated cost. Ask if your dental insurance plan covers the costs and what other payment methods are available.
Many dentists offer payment plans that have low payments. Take the time to call a few dentists in your area to compare prices and determine what works best for your budget. Ensure that you understand the costs and services included in your agreement before committing to any one dentist.
Last, remember that the cost of a procedure should not be the only factor to consider when choosing a dentist—factors like experience, certifications, and bedside manner are just as important.
Type of Services They Offer
Check what services they offer in different areas, such as cosmetic or therapeutic dentistry. Make sure they have the right qualifications and certifications, and be sure to ask what other specialists they offer outside of general dentistry. Ask about their technology and methods, such as digital X-rays, lasers, and 3D imaging.
It's also important to think about the patient experience. Ask about the reception area, wait times, and the office atmosphere. Do they send reminders for appointments? How accessible is their contact information?
Consider These Tips on How to Choose a Dentist
From qualifications to a location and the type of practice that fits your needs and the service they offer, consider these essential factors in how to choose a dentist near your home. With the right guidance, you can find the dental provider who will best suit your individual needs. Taking the time to find the right dentist is an important investment, so don't delay. Start researching your options today!
Make sure to check out some of our other posts for more advice and tips on everything.