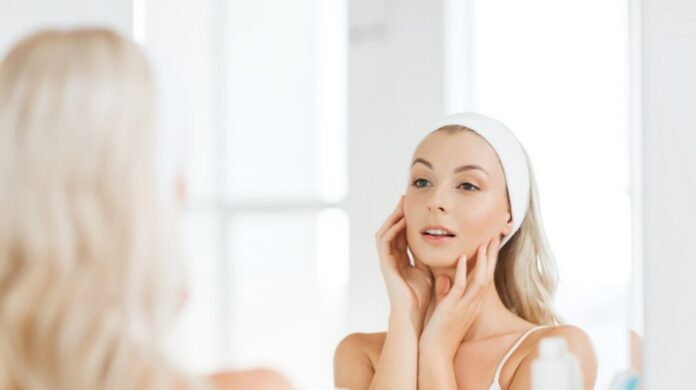 Are you ready to figure out how to fix uneven skin?
Have you always been embarrassed about your uneven skin texture? It cannot be easy to love your skin if it looks patchy or just not right. In fact, it can even cause you to feel self-conscious, leading to low self-esteem.
It doesn't have to be this way. You can use facial and at-home skincare to help improve texture issues.
Please keep reading to discover what you should do to help even out skin that doesn't look its best.
Scrub It Away
To use, wet your skin and gently massage the mixture into your face. Then rinse it off with lukewarm water and pat dry with a soft cloth. You can also use an exfoliating brush like a Clarisonic to help remove dead skin cells and oils.
Doing this will help keep your face clean and clear and improve the texture of your skin. Fix uneven skin textures can help uncover a brighter, smoother complexion.
Apply Facial Moisturizer
To start, apply a facial moisturizer that is specifically designed for your skin. Look for a lightweight lotion or cream that won't leave your skin feeling greasy or clog your pores. Make sure you apply your moisturizer after washing your face.
If you want the greatest hydration, apply your moisturizer twice a day, in the morning and evening. Before applying a moisturizer, consider using a serum or other skin care products that give deep-penetrating hydration.
Add Vitamin C Serum
Vitamin C is an important nutrient and powerful antioxidant that helps to promote a healthy and even skin texture. Vitamin C is also known to brighten and even out skin tone and lighten dark spots.
After that, you can apply the serum evenly across your face and neck area and allow it to soak in for about 20 minutes. To complete your skincare routine, you can also add a facial moisturizer to help lock in the beneficial effects of the serum.
Wear SPF every day
SPF is essential for preventing further damage from the sun's ultraviolet (UV) rays and promoting healthy skin. SPF can help to even out the skin's texture by providing a protective barrier between your skin and the sun's rays.
Make sure it does not expire, and remember to apply it 20-30 minutes before going into the sun and every two hours if you are outside for a long period of time. Wear a wide-brimmed hat and sunglasses to protect your skin further from the sun's rays.
Try a Chemical Exfoliant
When used correctly, chemical exfoliants can help to smooth out the skin and even out the texture. To use a chemical exfoliant, apply a small amount of product to the skin and gently massage it in circular motions.
Allow several minutes for the product to do its job, and then rinse the product off with cold water. It is important to always follow up with a moisturizer or serum that has ingredients that are calming and hydrating to the skin.
Want to know more about treatment for rolling acne scars? There are plenty of resources online, like the Laser & Skin Surgery Center of New York.
Improve your Uneven Skin Texture
Making changes to your skincare routine and lifestyle choices can help reduce uneven skin texture. Implementing the tips given above can help improve uneven skin texture and make skin look youthful and healthy.
To get the best out of your skincare regime, make sure to get regular facials and use tailored skincare products for your skin.
Visit our main blog for more!