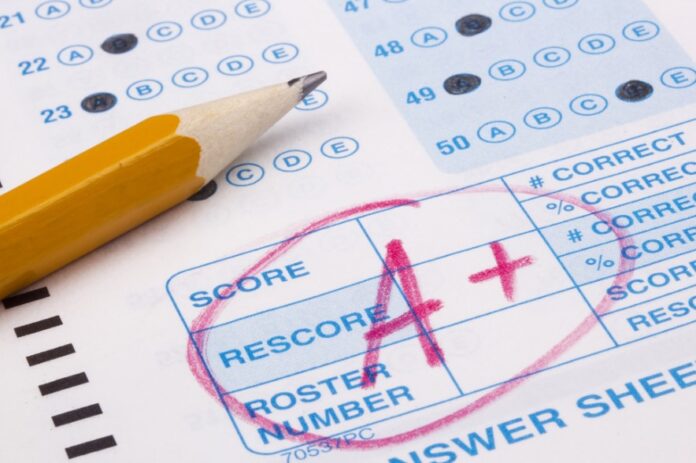 Did you know that 50% of students, on average, are behind their grade level?
Does your child constantly struggle to get good grades in school? Watching your child struggle in school can be difficult and problematic. Knowing where to begin to help your children improve their elementary school grades can seem impossible.
Even if you can fix the situation overnight, the good news is that with a little patience, the right attitude, and this guide on improving grades, you can get your kids on track in no time.
Let's take a look at how to improve grades in elementary school.
Create an Environment that Fosters Learning
An environment that helps to learn is essential for assisting elementary schoolers in their academic aims. Parents play a significant role in helping their children reach their educational goals.
Set Clear Rules and Expectations
Parents need to start by setting basic house rules. They may include requiring children to be in bed before a specific time. It should limit screen time and ensure children complete their homework.
Rules must also include expectations for their performance in school. These rules should consist of goals for homework, studying, and reading. There should also be expectations for quizzes, tests, and project results.
Give Rewards
One way to enhance a child's motivation to excel in school is by giving rewards. Small rewards for smaller accomplishments, such as a positive report card, good test scores, or raising a letter grade, can encourage students to put forth their best effort. If students work hard and receive recognition for it, they may be more driven to persist in the future.
Rewards improve motivation to practice good study habits. It can help them complete their assignments and ask for help when needed. Parents should keep the rewards age appropriate and not allow the promise of rewards to become too controlling.
The reward could include extra outdoor playtime, a movie night, or even a special treat like ice cream. It will give children the feeling that their efforts are recognized. They will think that their hard work is not forgotten.
Monitor Progress
Keeping an eye on how your child is progressing can help address any issues or problems with your child's education early on. Parents can stay informed about their child's progress by regularly checking the grades on the report cards. Checking your child's attendance record and behavior is the best tool to assess your child's academic performance.
Get Help
There are plenty of options to help your child be successful. Elementary school tutoring and intervention programs ensure your child gets the attention and instruction they need. This is especially helpful in improving bad grades.
Many teachers and programs specialize in helping to improve study skills. It also includes understanding complex concepts and overall comprehension of course material. Tutors can provide ongoing feedback on progress, which can help keep children on track.
Establish Routines to Encourage Success
Routines help students to set a personal schedule and stay focused on their tasks. Studies have shown that students with regular schedules tend to do better academically. They are more organized and better prepared for school.
It is useful to establish an early morning routine. It helps children to leave home with enough time to get to school. It will give them the time to wake up effectively, get dressed, and eat a nutritious breakfast.
Helping children distinguish day and night can aid them in focusing on schoolwork. It can include a regular bedtime and study schedule set aside each evening to review class notes, read, and complete homework. These routines establish boundaries and help to encourage success in the classroom.
Use Technology and Educational Apps as Learning Tools
Educational apps take the boredom and monotony out of traditional learning methods. It provides an interactive, engaging, and fun environment while studying. It can foster enthusiasm, increase motivation, and improve understanding of skills and concepts.
Students can access a digital library of resources. These include individualized study plans, quiz apps, and educational games. Other apps, such as Khan Academy, have a variety of activities that reinforce math, language arts, and science concepts.
Technology can be a great aid for helping children explore and develop their interests. Parents must provide the right kind of guidance, and structure is key.
Communicate With Your Child and the School
Open dialogue between parent and child is necessary. Without honest, judgment-free conversations, children could feel too intimidated or afraid to ask questions or talk about school-related issues or their grades. It will create a host of additional problems.
Good communication between parents and children aids in guidance. It could include offering advice and allowing students to explain and discuss their struggles.
Regularly attending parent-teacher conferences is a great way to stay current on your child's progress. Discuss with teachers the areas where your child may be struggling.
Allot Time for Play
Play allows for the development of social, emotional, and physical abilities. They are all important for academic success in the elementary school years. Moreover, they teach children important life skills such as problem-solving, communication, and self-regulation.
Parents can promote play by engaging their children in board games, sports, and outdoor games. Setting aside 30-60 minutes daily to engage in activities can provide multiple benefits.
Play improves focus when returning to homework and studying. It also strengthens the parent-child bond and provides the opportunity to nurture valuable skills.
Encouraging kids to read, play sports, listen to music, and participate in other activities helps them learn how to look after themselves. It also helps them build friendships and manage their schoolwork. They should be encouraged to explore different interests.
Follow This Guide on How to Improve Grades
Parents must learn tips on how to improve grades of elementary schoolers. Ensure you create an environment that fosters learning, establish routines, use technology and learning apps, and communicate with your child and the school.
Taking preventative steps to ensure education skills will be essential for elevating your child's grades in elementary school. Start now, and help foster positive relationships on your child's academic journey.
Found this article helpful? Visit our site to learn more tips!