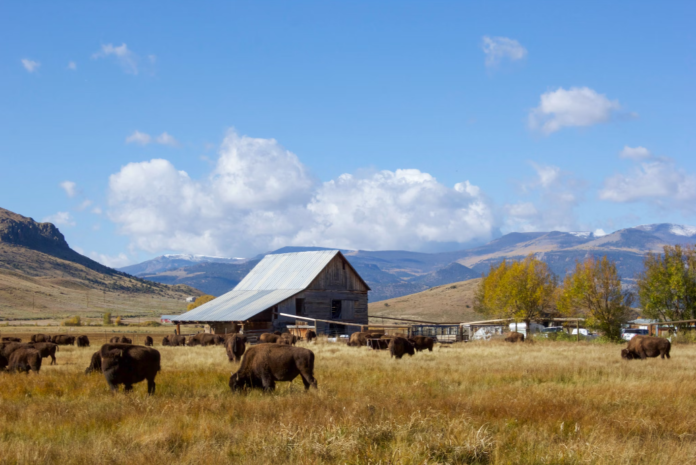 For most ranching families, their farm is their livelihood. That's why they need protection against the same perils that impact any business.
A ranch insurance policy typically includes a combination of property and liability coverages in a package similar to a standard business owner's policy. It can also have several optional coverages tailored to meet a ranch's unique risks.
Liability Coverage
Farming and ranching present unique risks not covered by standard personal or commercial insurance policies. A package policy is the most suitable and highly recommended option for farms and ranches, offering complete and comprehensive coverage for all operations conducted on the property. With liability coverage included, you can rest assured that bodily injury and property damage are fully covered. It also pays attorney fees in case of a lawsuit related to a claim on your property.
Property coverage protects a dwelling, household personal belongings, and other buildings on your farm or ranch from damages caused by weather-related perils like fire, lightning, wind, and hail. It can also include barns, machine sheds, detached garages, farming machinery, equipment like tractors, combines, cotton strippers, and hay balers.
Property Coverage
You need more than homeowners coverage when protecting your farm and ranch investments. Ranch insurance plans blend personal and business protection custom-tailored to your unique operations.
These policies typically cover property damage to a home or other structure on the property, as well as losses to buildings or designs used in the operation of a farm or ranch. They also protect against losses to livestock, crops, and equipment.
Many farm and ranch owners purchase a package policy that combines personal and business property and liability coverage. This type of policy is akin to a commercial business owner's policy. It can include provisions similar to the property and liability sections with the option of adding other insurance coverages.
Business Income Coverage
If your ranch business relies on physical property to operate, you need insurance to help mitigate financial losses if the buildings that generate income are damaged. It can be significant for dairy farms, hog confinements, and other facilities that must be in working order to produce their product.
A business interruption policy will cover a company's loss of income and extra expenses incurred when forced to suspend operations due to damage to its physical property. It is typically linked to a property policy and usually includes a restoration period that ends when the damaged property has been repaired.
There are two ways to determine coverage amounts for this type of policy. One way is to use a monthly limit, which is simplified for easier comparison. The other is to use the coinsurance option, which uses a percentage method to encourage adequate coverage levels.
Additional Living Expense Coverage
Most home insurance policies include additional living expenses coverage (the specific name varies by insurer). The basic idea is that this portion of the procedure helps pay for out-of-pocket expenses like food, hotel charges, etc. if you're forced to leave your home because of an insured loss. It is an excellent addition to a ranch or farm policy. The coverage amount varies by state and insurer, so talk with your agent about how much you should have.
Cyber Liability Coverage
Some policies include coverage for the continuing profits you lose when a cyber attack damages your reputation. It typically applies to a limited time and covers costs associated with the company's brand being perceived as untrustworthy, which may lead to customers going elsewhere.
Many cyber insurance policies also include technology errors and omissions (E&O) coverage, which kicks in when a customer's financial data is stolen directly from the firm's computers. This type of claim is not covered by first-party liability or property coverage and requires a separate policy. These policies also cover liability arising from the firm's website media content, privacy liability, and network security liability. Data breach costs can be significant and include notification, credit monitoring, legal fees, and fines. These third-party costs can quickly add up and potentially bankrupt a small business.