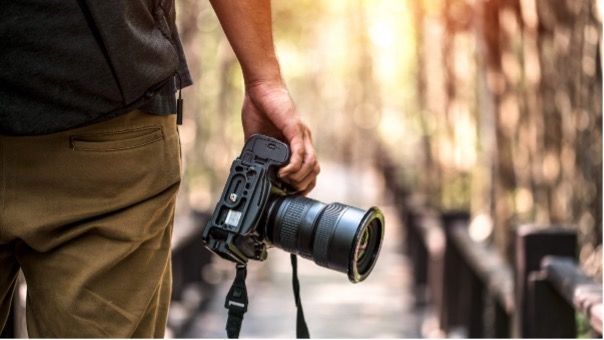 Your big day is fast approaching. Sure, you might have set a date over a year from now, but with all the planning in between regular life, you can trust that this wonderful occasion will happen before you know it! As such, you're probably in profound contemplation about the planning. Catering, locations, music – there is a lot to figure out for what is sure to be one of the most special days in your and your partner's lives.
With all this in mind, you shouldn't really have to worry about photography, as the true experts in the field can take care of it for you. But if you've been mulling over whether to enlist an expert or not, it is always recommended to get the best in the business.
So, here are a few signs that you should definitely enlist a creative expert:
You're looking to make the best memento from the day
The best professional wedding photography will ensure that you get a stunning keepsake that you will cherish forever. Naturally, this is the best in matrimonial mementoes, as no other gift, present, ornament or whatever can match the simple joy that is a gorgeous, loving wedding album.
This is why it's always first on the agenda for couples looking to truly cap off what is sure to be a most precious day for you and your loved ones. The albums are always replete with stunning imagery that truly encapsulates what is a most momentous occasion for everyone involved, and it's just such a lovely thing!
You don't trust your relative's camera skills
Put the iPhone down, Auntie Helen! Sure, you may think you're a pro photographer because you took a few sunny snaps in last year's winter escape to the Italian summer, but to be fair, they simply weren't taken very well. If your relative touts themselves as a bit of an Annie Leibovitz but really don't have a clue how to work their smartphone camera, then you're probably worried about how to reply to their enthusiastic volunteering.
The answer is just to say no! These days don't come around too often, so you truly want to enlist the very best photographers in the business. You are looking for an expert with the best camera and editing technology, and not someone who doesn't actually know that their phone has a flash function!

The experts will ensure that you receive the most darling memento possible, with full creativity and professionalism producing a most joyous result and something you will adore forever.

You are looking to add videography to your package
Wedding videography is a more recent entrance to the keepsake game, and what a service it is! Videography creates a moving memento of the day's joy and wonder, providing a cinematic masterpiece that you, your partner and everyone else who gets to see it will absolutely adore.
Your expert will capture all the day's joy and excitement in the most memorable and loving of ways. The wedding film has become one of the most popular packages of late, and there is no reason why you wouldn't want to add it to your list of incredible happenings from this most special soiree.

So, if you've noticed any of these three signs pop up in your planning prerogative, then you can trust that you should definitely enlist an artistic and efficient professional who is going to make a beautiful memory of your most special day!