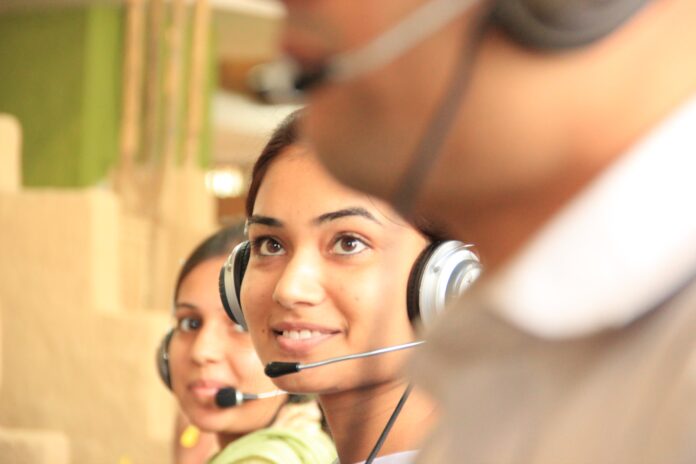 Predictive dialer software can help your business get more calls in a while, reducing the number of agents needed to do the same work. It also ensures compliance with federal regulations and reduces idle time.
Reduces Idle Time
Predictive dialer software is a great way to reduce idle time for your call center agents. It can also increase your sales by increasing conversion rates. In addition, it can reduce your risk of violating anti-spam laws.
One of the essential features of the best predictive dialer software is its ability to filter out no-answer calls. Instead, it will route them to the agent, who will most likely answer the call. It can also record and download past rings.
It can also reduce idle time by up to three seconds. This is the time it takes for a call to be transferred to an agent. However, waiting too long can prevent a potential customer from losing interest.
In addition, predictive dialer software is more efficient and streamlined than dialing numbers manually. It uses sophisticated mathematical equations and algorithms to route incoming calls to the correct agent. It also identifies busy signal calls and filters voicemails.
Predictive dialer software is helpful for many purposes, including market research, customer service follow-ups, and telemarketing. It can also improve the quality of your leads.
It can also help your business comply with federal laws and regulations. It also provides real-time insights into your business and sales process.
Reduces the Number of Agents
Predictive dialer software can reduce the number of agents you need to handle calls. Predictive dialer software uses an intelligent algorithm to route calls to suitable agents. This reduces idle time, boosts productivity, and maximizes agent efficiency.
Predictive dialers are also known to reduce your organization's risk of violating anti-spam laws. They also improve the lead conversion ratio. The software also helps you increase productivity by automating workflows, reports, and notifications.
Dialer software is a cloud-based application that connects agents with live calls. It uses sophisticated mathematical algorithms to analyze call information and assign calls to suitable agents. The software also supports custom disposition groups, call notes and call tracking. In addition, it helps agents to pitch to customers according to their needs and wants.
Predictive dialers also save time and reduce the cost of operational expenses. They also help you comply with outbound calling regulations. Predictive dialers can handle large volumes of calls and do not require expensive infrastructure. They can also be upgraded inexpensively.
Predictive dialers are also helpful in monitoring staff availability. When an agent is unavailable, the predictive dialer will reroute calls to another agent. The system also filters out no-answer calls, busy tone signals, and voicemails. This allows agents to spend more time talking to live customers.
Predictive dialers can increase revenue by generating more sales when used to make outbound calls. Outbound calls are also effective for nurturing leads.
It Gets More Calls Faster than Power Dialers.
You are using an autodialer to get more calls in faster than a power dialer can save sales reps a few minutes per call. However, there are some drawbacks to using an autodialer, and you should be aware of them before using one.
The benefits of an autodialer are that it eliminates the time and effort it takes to dial a list of numbers. It also allows sales reps to personalize their pitches. However, auto-dialers are also subject to strict regulations, so you should comply with your company's policies.
While auto-dialers are helpful for large call lists, they can be confusing if you are unfamiliar. A more reliable method is to use a contact center software solution that incorporates a power dialer. This will help your agents get more calls faster and improve customer satisfaction surveys.
While a power dialer is easy to use and requires no training, it does not have the features that an autodialer does. Using a power dialer can increase your connection rates while also helping your sales reps get closer to prospects.
Predictive dialers are also worth considering. They can get more calls in faster than a power or autodialer. However, they require more tweaking than the power dialer. They also need agents to be more efficient—teams with many agents best use predictive dialers.
Complies with Federal Regulations
Using predictive dialer software can be a great way to boost the productivity of your call center. The software considers your call center's volume and assesses the response rate of your contact list. This enables your agents to focus on more productive tasks and increase the quality of your telemarketing services. However, it's important to note that it may also raise compliance concerns when you dial numbers on the National Do Not Call Registry.
For example, some predictive dialer programs don't distinguish between blocking and contacting numbers. They may also not work on cold calls. It's also important to consider the type of goods or services you offer. If you're selling expensive goods or services, your calls may be more complex and may not be as predictable as those of a typical B2B company. This will increase your learning curve and take up more time. However, it's important to remember that you can use predictive dialer software on only some calls.
Predictive dialers can be an excellent tool for your call center, but using them only with numbers on the National Do Not Call Registry is essential. In addition, it would help if you followed the rules for using ATDS, which are state-specific laws regulating automatic telephone dialing systems. For example, most states require you to get the contact's consent before calling.